VOLUNTEERS IMPROVE TOKETEE AIRFIELD RECREATION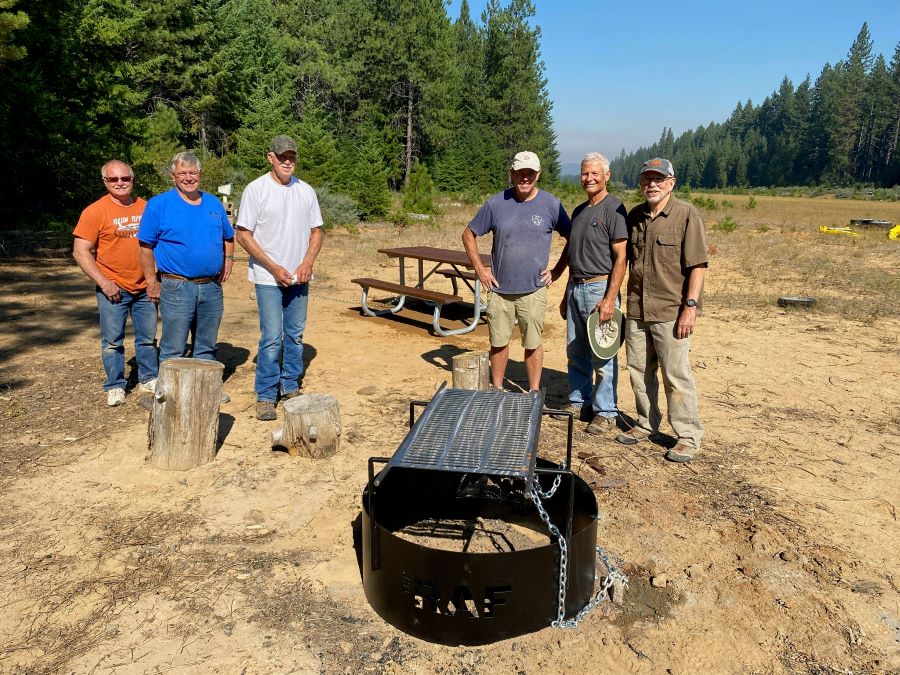 Toketee State Airport, (3S6) a 5,350-ft turf airstrip in Oregon's Southern Cascades within Umpqua National Forest is close to the North Umpqua Wild and Scenic River. RAF Oregon Liaison Mayes says the river offers spectacular steelhead fishing, adding, "The airfield provides a quiet spot for fly-in camping with access to hiking trails and a nice summer swimming hole in nearby Fish Creek." The remote location provides an exceptionally dark sky for star gazing and telescope parties are held occasionally. Spring and Fall bring the potential for large herds of elk and flocks of turkeys in the morning and early evening at the airstrip, Mayes advises.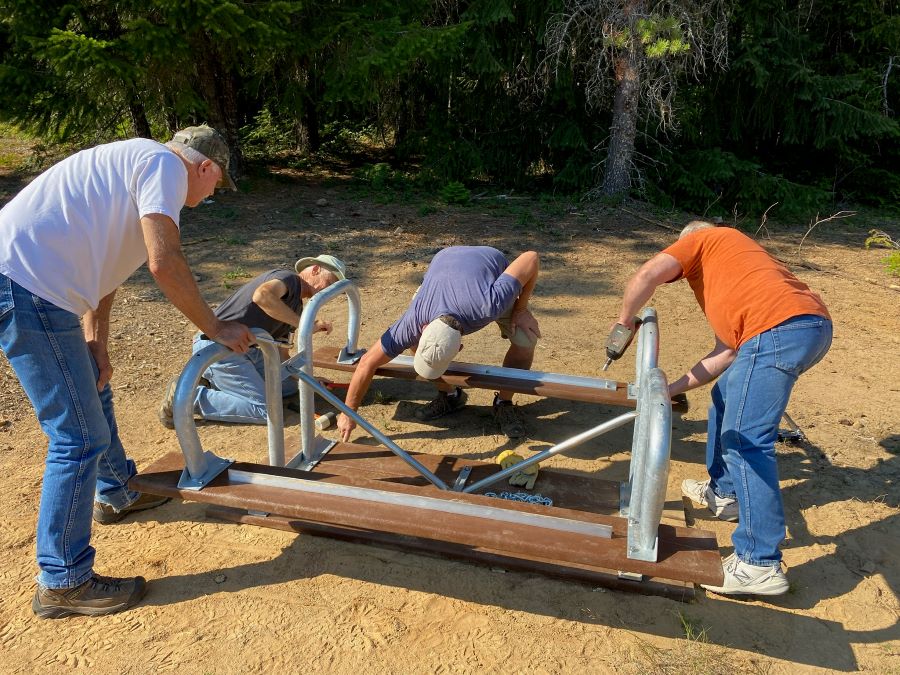 RAF supporters have been interested for some time in improving the primitive camping area. Thanks to the efforts of RAF Oregon Ambassador Bill Ables, the USFS directed a portion of this year's federally allocated funds to initiate improvements, including purchase of a new all-weather picnic table and RAF fire ring that were shipped to Mayes. Several RAF supporters and Oregon Pilot's Association members gathered at Toketee in early August to clean up the camping area and install the table and fire ring. In addition, RAF member Pete Gauthier had constructed and donated a beautiful timber picnic table the crew helped install.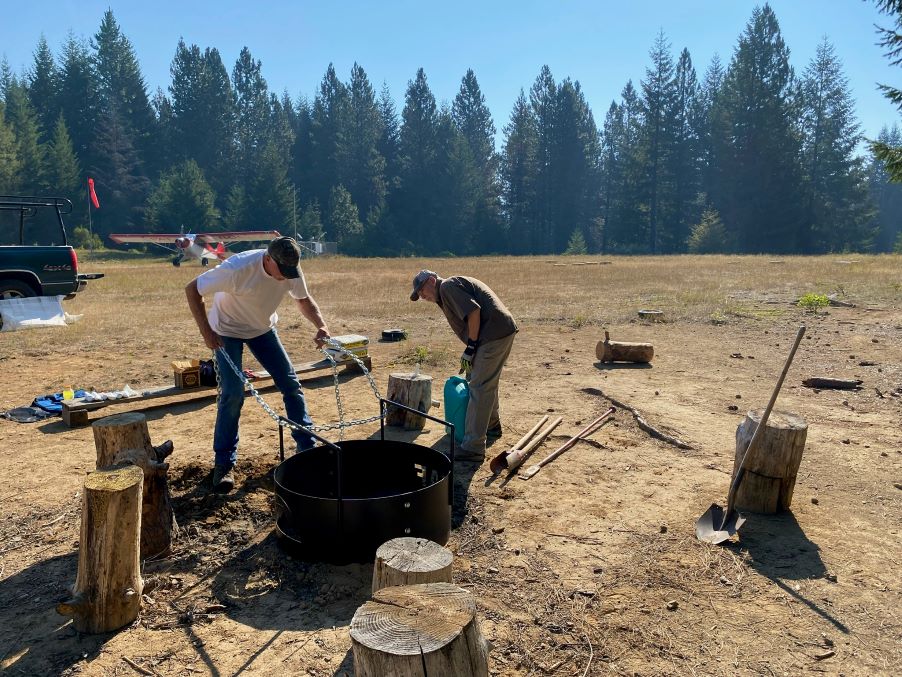 At the time the volunteers were working, the airfield was occupied by a large USFS Hot-Shot crew that had been fighting a nearby wildfire for more than eight weeks. The fire camp manager was very welcoming and stated that she was "impressed that volunteers from the pilot community took an interest in the condition of the airfield and were willing to donate their time and efforts to maintaining the facility."
Mayes noted that further improvements to the primitive camping area are under discussion. Provision of a toilet would be greatly appreciated by the users. See the Airfield Guide for more information on Toketee airfield here.
Submitted on August 18, 2021.