VOLUNTEERS INSTALL OUTHOUSE AT WATERBURY
RAF Connecticut Ambassador Brian Thomas reported that on August 19, eight volunteers including fellow Ambassadors Darryl Nicholson, Jr. and Greg Delp completed the much-anticipated setup of the composting outhouse at Waterbury, Connecticut, N41. "We were able to excavate the hole, set the collection drum as well as foundation blocks, and finally hoist the outhouse in place," he said.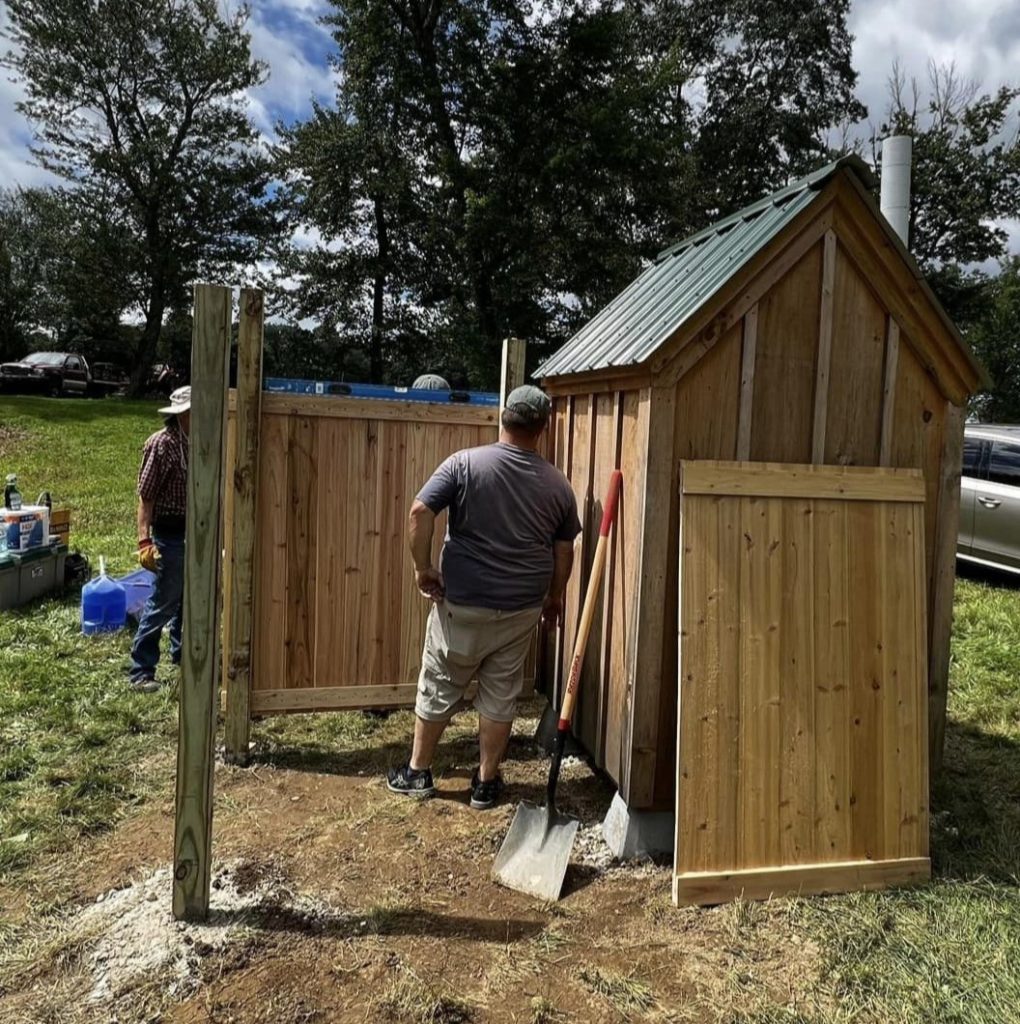 It's much more than a simple outhouse. The structure is designed with a privacy panel to serve as a place where folks can change clothes or hang a solar shower bag and enjoy an outdoor shower in relative privacy. An RAF grant made this possible along with funds raised during the annual Mt. Toberfest Fly-in and Campout at the airfield. "We have put your money to good use and created something everyone can appreciate," Thomas said.
Thomas plans another work party to finish a few remaining tasks. The exterior will be weather sealed with stain, and skirt boards will be installed around the bottom. The plan is to lay a stone pad and decking around the shower area. A gravity feed water tank will be installed for a hand washing station.
"For now we have a potty, and we could not be more excited!" he added. Plans for the structure will be archived for reference at other locations where a composting toilet is desired.
See the Airfield Guide for more information on Waterbury, and its two turf runways.
By Carmine Mowbray
Submitted August 31, 2023.