VOLUNTEERS WORK ON SIX HELLS CANYON STRIPS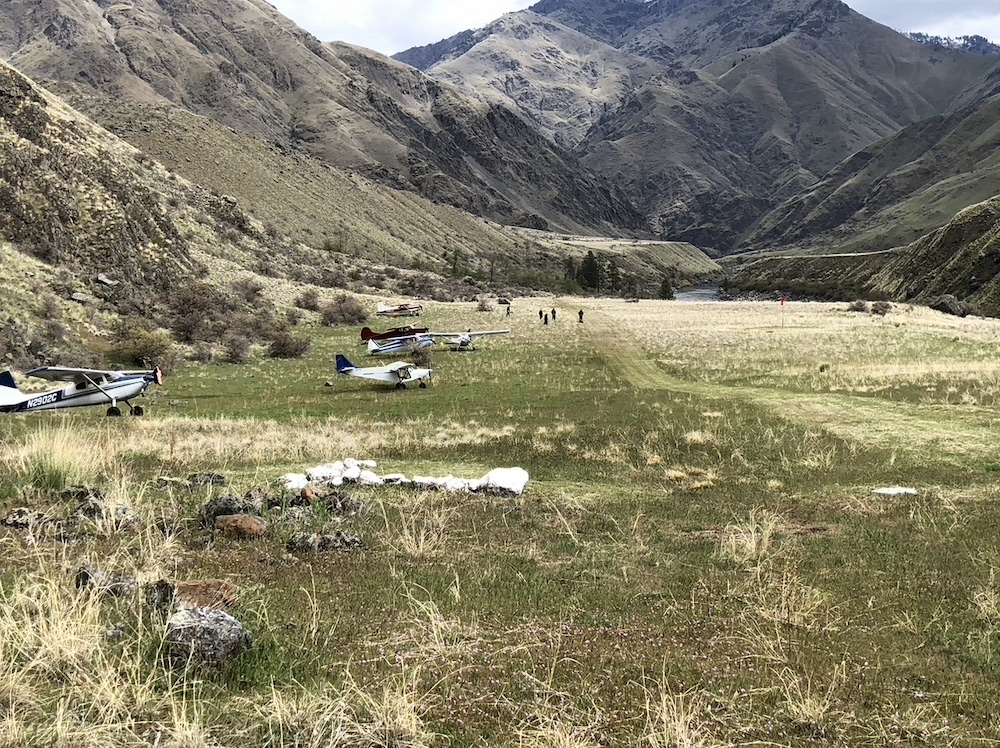 RAF Oregon Ambassador Bill Ables reports that more than two dozen volunteers arrived to clean up airstrips in the Hells Canyon National Recreation Area on April 23.
What may surprise some is that Hells Canyon is North America's deepest river gorge. The Snake River is known for whitewater rafting, jet boating, fishing and access to native sacred sites within the Nez Perce National Historical Park.
Two years ago, RAF Oregon Liaison Richard Mayes received a $1,400 RAF grant to advance the RAF mission with the Hells Canyon Recreation Collaborative (HCRC). Mayes and Ables are working together with the HCRC Steering Committee to protect and improve access to these six airstrips.
Sixteen airplanes arrived at Dug Bar early in the morning and then dispersed out to the other five airstrips. Folks came from Washington, Oregon, Idaho and Minnesota.
Projects included mowing, weed eating, installing new windsocks and trimming back blackberry bushes at Dug Bar, Cache Creek, Salmon Bar, Ragtown Bar, Big Bar and Sluice Creek.
After completing the maintenance work, "Everyone returned to Dug Bar where a hearty lunch and good conversation was waiting for them," Ables said.
See the Airfield Guide for Dug Bar and Cache Creek airstrips.
Submitted on May 13, 2022