WAKULLA VOTE TABLED – CLOSURE NOT IMMINENT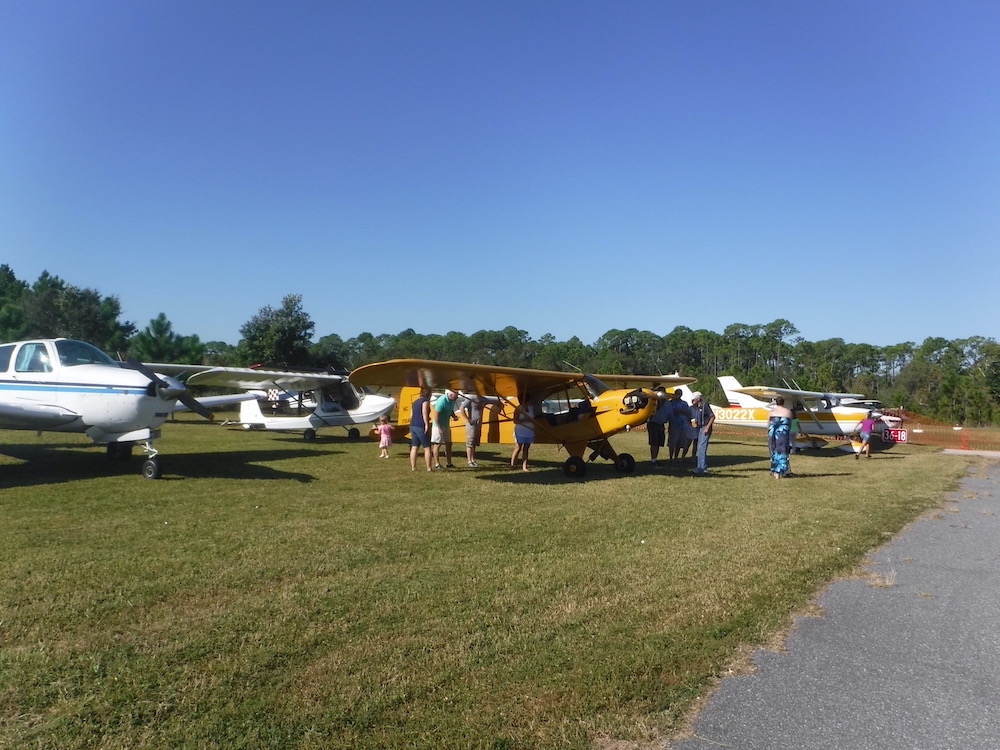 On Monday September 19, the Wakulla County Commissioners were to make their final vote to terminate the Wakulla County Airport license, essentially walking away and closing the Florida airport. Due to public comment opposing closure, the commissioners tabled the vote, postponing action and leaving the many airpark landowners with an uncertain future. The Tarpine Owner's Association is the local HOA that has for decades tried to find funding sources for the airport's upkeep. Florida State Aeronautics recognizes the airport's value, and has offered no-match funds, but responsibility for maintenance is still a tangled issue with the county.
The RAF Call To Action resulted in many favorable comments. Supporters showed up at the meeting with a survey conducted September 2-7 among random area voters that showed 86% of county residents favor keeping Wakulla Airport, 2J0 open. "One of those supporters is Bill Russell, the volunteer fireman who was saved after he was life flighted from the airport a decade ago," the Tallahassee Democrat reported.
Pamela Brownell, director of Franklin County Emergency Management, had pointed out that the airport is essential as a staging area to distribute disaster emergency supplies. During Hurricane Michael the airport became a safe area to drop supplies for county residents. The airport's strategic location may have become especially obvious due to the effects of Hurricane Ian.
The RAF has repeatedly expressed support as far back as 2021, with a letter to the Commissioners stating in part, "Our volunteers seek to engage positively and cooperatively with airport entities, communities, pilots and non-pilots, and other key stakeholders in helping airfields thrive."
The RAF will report on future developments at Wakulla.
Submitted on September 30, 2022.