WATERBURY TASKS DRAW CROWD OF VOLUNTEERS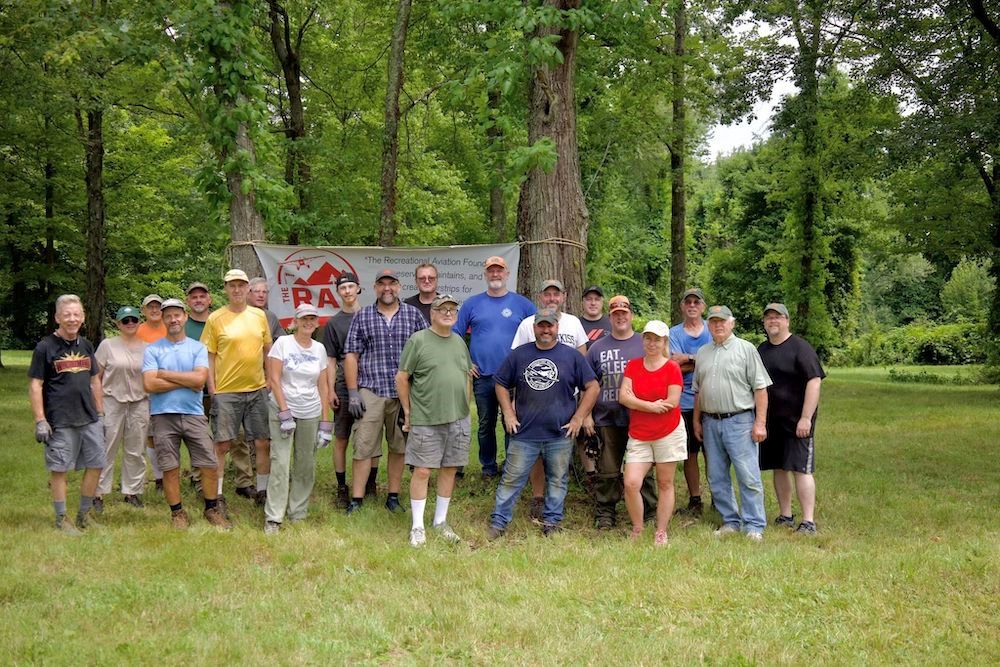 "We could not be more impressed with the turnout we had today for the RAF work party at N41 Waterbury Airport," RAF Connecticut Ambassador Brian Thomas said of the July 29 airfield event. RAF Connecticut Liaison Andrew Lyons, Ambassadors Greg Delp and DJ Nicholson, and members from local EAA chapters accomplished a variety of tasks. "The group of 25 volunteers put in a hard day's work to improve our beloved little grass airport on its hundredth year of operation," Thomas added.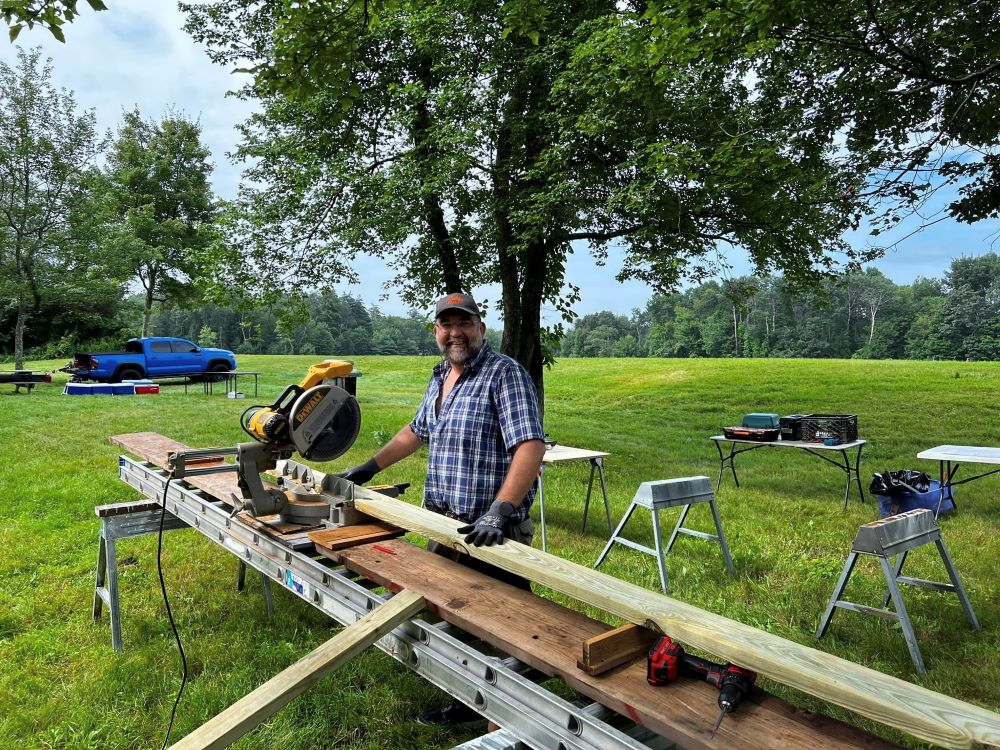 A June 2023 RAF grant, and funds raised during the airfield's Mount Toberfest fly-in went toward the purchase of materials for two picnic tables, RAF fire ring, park-style barbecue grills, and a composting outhouse. The group assembled the tables, installed a grill and removed large standing dead trees that were threatening the camping area. They split and stacked firewood, spread and leveled 18 tons of stone around the fire pit area, whacked weeds and "pesky" vines, and picked up and removed fallen leaves and branches.
"The many hands made quick work of the tasks, and N41 is looking better than ever, and ready for prime camping season," Thomas said. He thanks Billy Segalla of Segalla Sand and Gravel for the generous donation of all the stone. "The aviation community here is strong and thriving here in Connecticut!" Thomas added.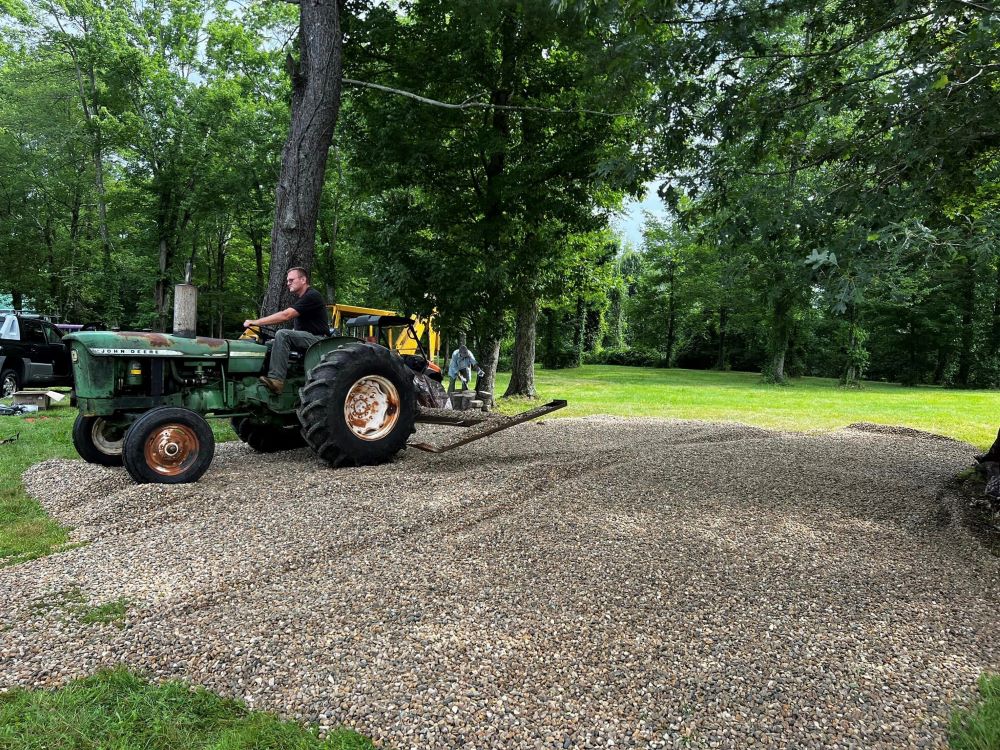 Thomas is planning another work party in mid-August to set up and install the much anticipated outhouse and seal the tables the group assembled.
For information on Waterbury, see the Airfield Guide.
Submitted on August 7, 2023.
By Carmine Mowbray