WATERBURY TURF FIELD IMPROVEMENTS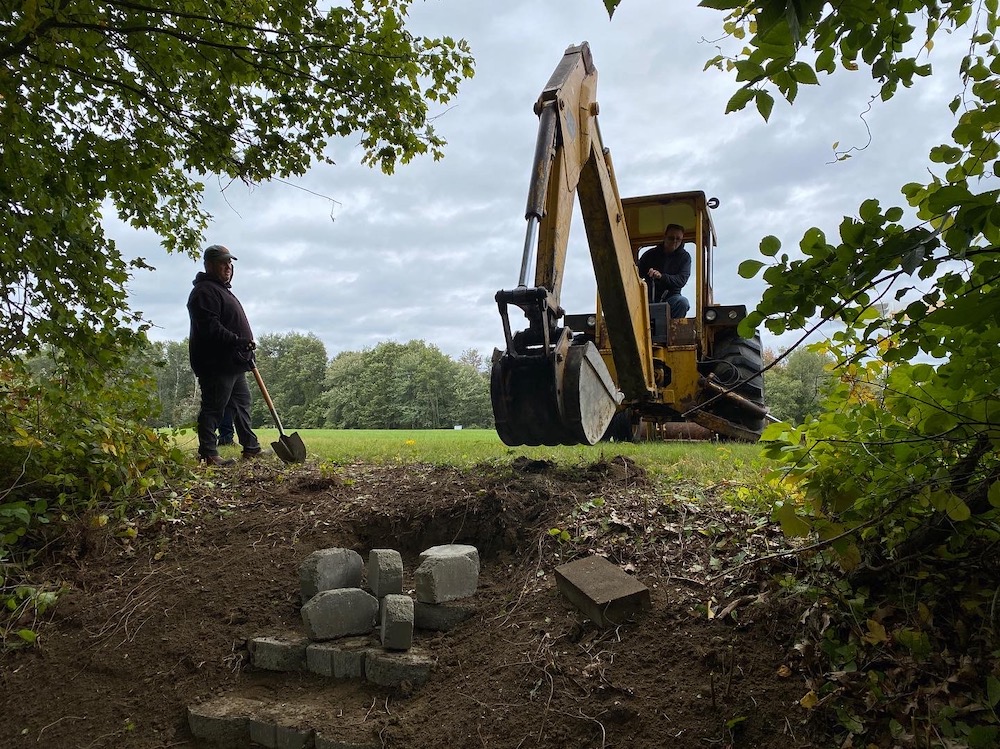 RAF Connecticut Liaison Drew Lyons reports a successful work day at Waterbury, N41, even though rain had shifted it to Sunday, October 2. Ten volunteers including Supporter Brian Thomas and CT Ambassador Greg Delp showed up to improve the camping area near the two turf runways, the longest of which is 2,000 feet long. "A group of airport tenants and supporters cut and split the majority of the firewood a couple days before this event to help us out," Lyons said.
The airport provided an excavator at no charge so the volunteers could remove a stump. "We did some general clean up, trimmed brush, cleared poison ivy from the firewood stacks and fire ring areas," Lyons said. "We cut in a new path from the tent platforms up to the flight line, and cut in stairs." They replaced an old stone-lined fire ring with retaining wall blocks.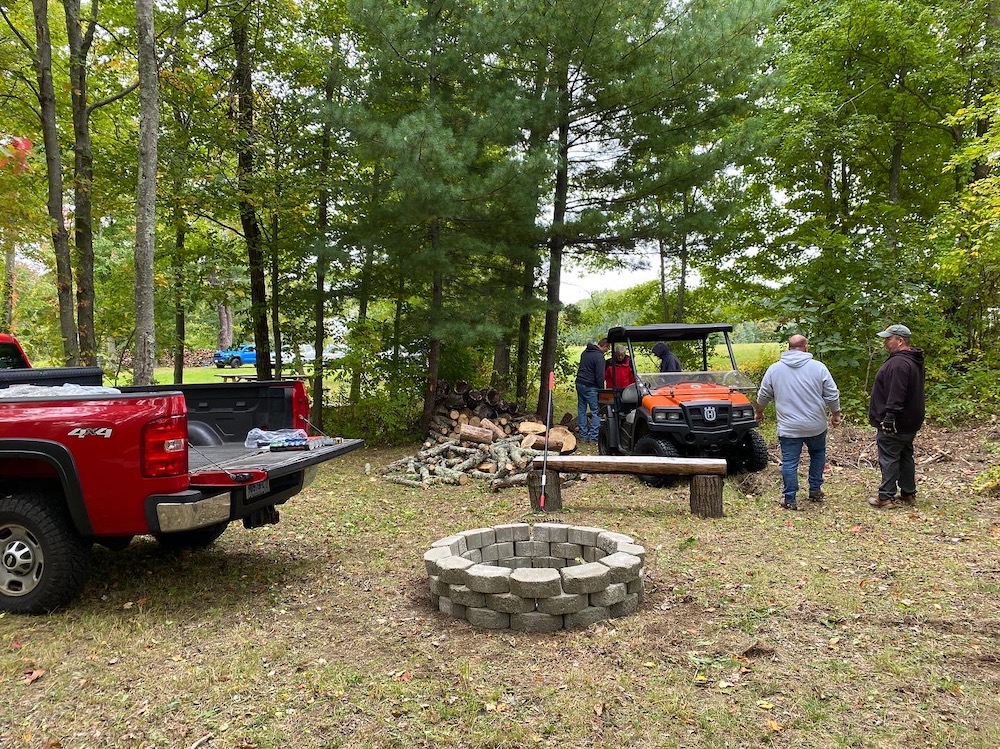 Lyons and other RAF volunteers had improved the camping at this pastoral field in 2021 by building tent platforms and adding a fire ring. Waterbury is only about 80 miles from New York City, and offers a backcountry contrast to the bustle of the city. For more information on Waterbury, see the Airfield Guide. You'll also find a link to the nearby Waterbury-Oxford weather, 10 nm away.
Submitted October 14, 2022