Utah State Liaison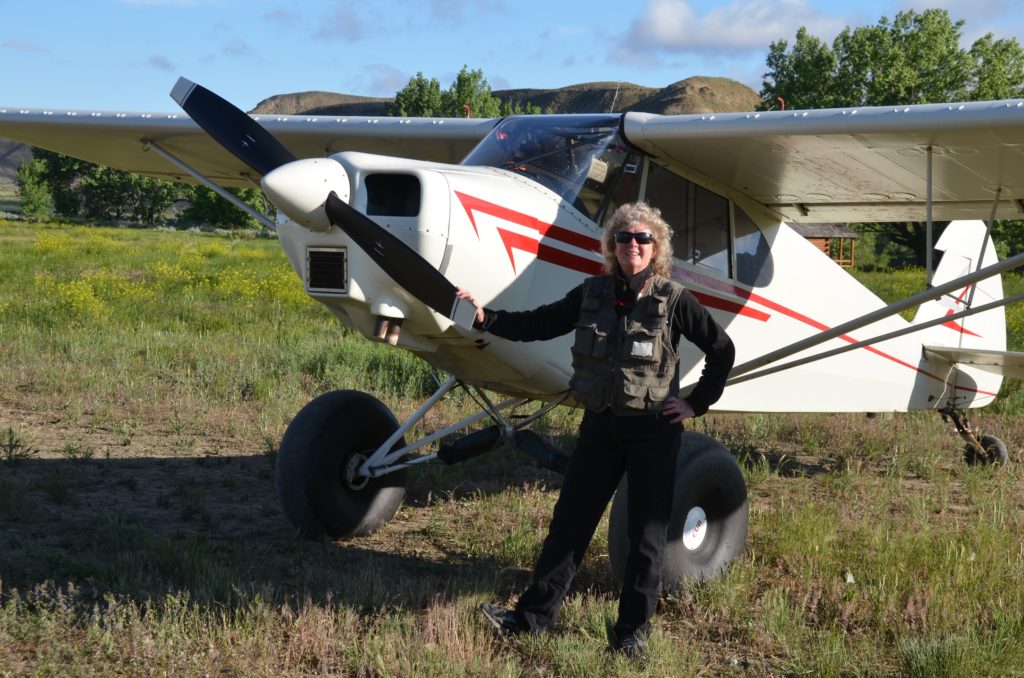 Wendy was introduced to aviation as a five-year-old when her family transferred overseas, but she had no dream of becoming a pilot. That all changed when, as a solution to a transportation problem, she took her first flight in a single engine airplane to visit college friends. Wendy was hooked!  Just three months later, she'd earned her private pilot license and she has been flying ever since, earning more ratings along the way.
After moving to Utah, Wendy took her biennial flight review in a SuperCub and knew that she needed one of her own. "In 2005, I flew my Piper PA-12 – which is like a SuperCub, only better! – to Idaho for my first backcountry fly-in," she says. "I was captivated by the beauty and wonder of the wilderness."
Wendy continues to hone her backcountry flying skills in Utah, Idaho, Montana, flying across the lower 48 states and even to Baja. "I especially enjoy introducing others to backcountry aviation," she adds.
Always an eager volunteer, Wendy continues to work hard helping preserve backcountry airstrips at work parties. She knows the importance of commenting on government actions that affect backcountry airstrips. For many years she was the "star" raffle ticket seller at Idaho's Johnson Creek SuperCub fly-in. The proceeds were donated to organizations that preserve and protect backcountry aviation assets.
"Now that I'm retired from my chemical engineering career, I'm excited to step up to the challenge and opportunity to serve as the RAF Utah state liaison," she says. 
435-843-8439
wlessig@theraf.org