WEST VIRGINIA RECREATIONAL DESTINATION TO BE UPGRADED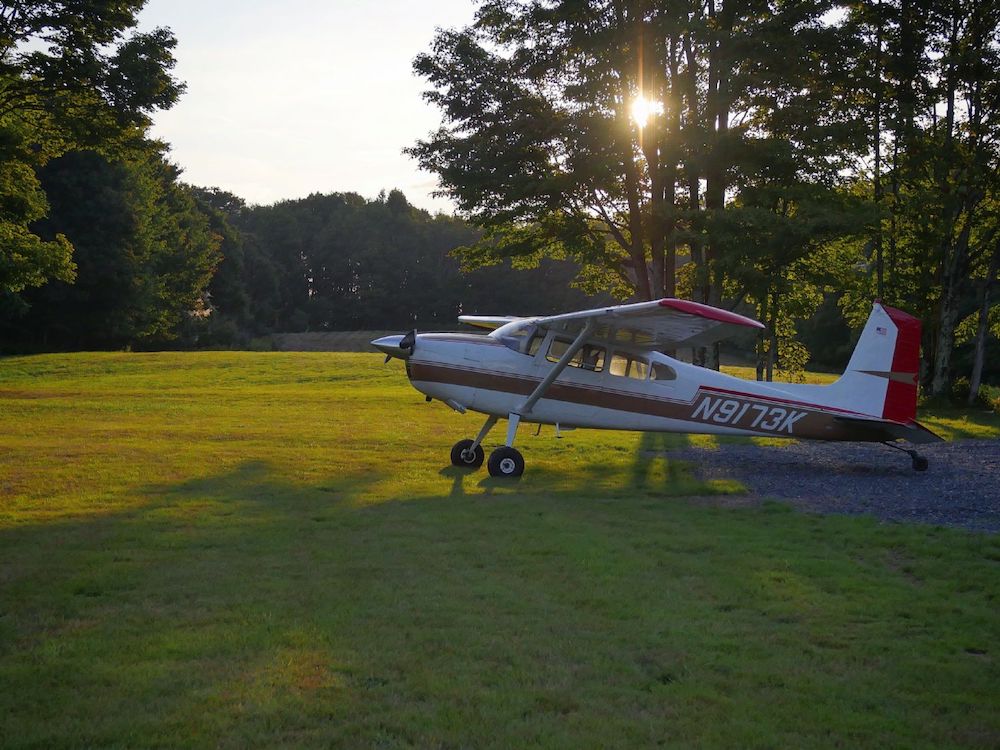 A West Virginia RAF member who owns the mountaintop grass airfield Rainelle, (WV30) has worked with RAF West Virginia Liaison Evan Davis to open it to RAF membership for fly-in camping. "There is no place in West Virginia that provides a facility like this that I am aware of," Evan said.
In order to make it more appealing, the owner suggested building a shower house complete with men's and women's restrooms. Evan has secured an RAF grant to complete this improvement. "The owner offered his property, well and septic system, and will go through all the local permitting," Evan reported, about the collaborative effort.
"This will allow people to experience camping with their airplanes in a peaceful setting with hot and cold running water and a nice restroom and shower facility," Evan added.
The plan includes a concrete slab, fiberglass showers, toilets, sinks, hot water system, lumber, metal, roof, doors, and paint, with an allowance for miscellaneous costs. Volunteers will provide the labor at no cost. Evan hopes to announce the completed project next spring.
As a privately owned airfield, Evan pointed out that the owner graciously allowed it to be listed in the Airfield Guide. "We all know that it is easy to see places like this drop off the map if it is not getting used," Evan said.  "The owners want to see it used in the future,"  he added. Visit the Airfield Guide for more information.
Submitted September 3, 2020