NORTH FOX WORK PARTY A SUCCESS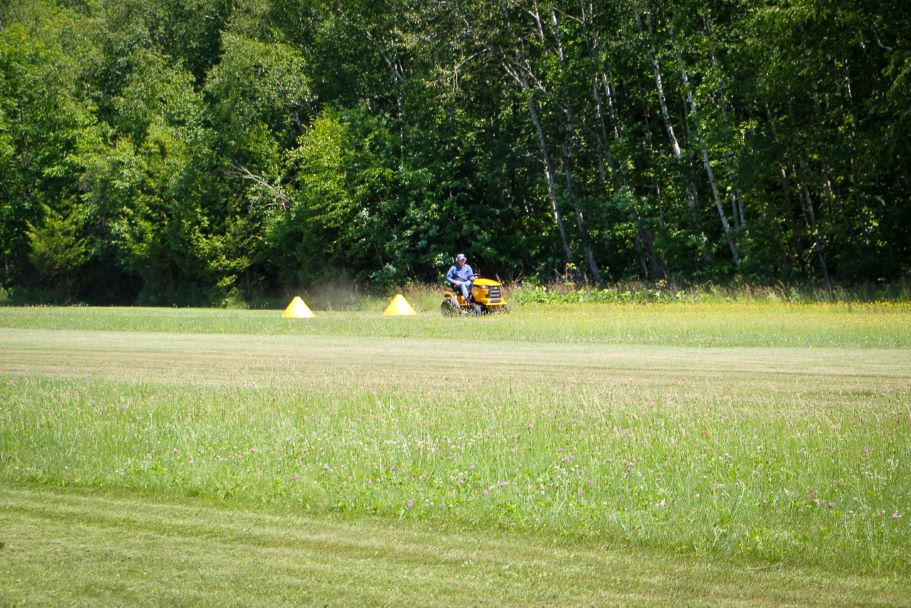 "Twenty-four aircraft arrived . . . coming in from Michigan, Wisconsin, Indiana, Illinois, Ohio, and as far away as New York and Utah," RAF Michigan Liaison Brad Frederick reported of the July 9-11 weekend work party at North Fox Island.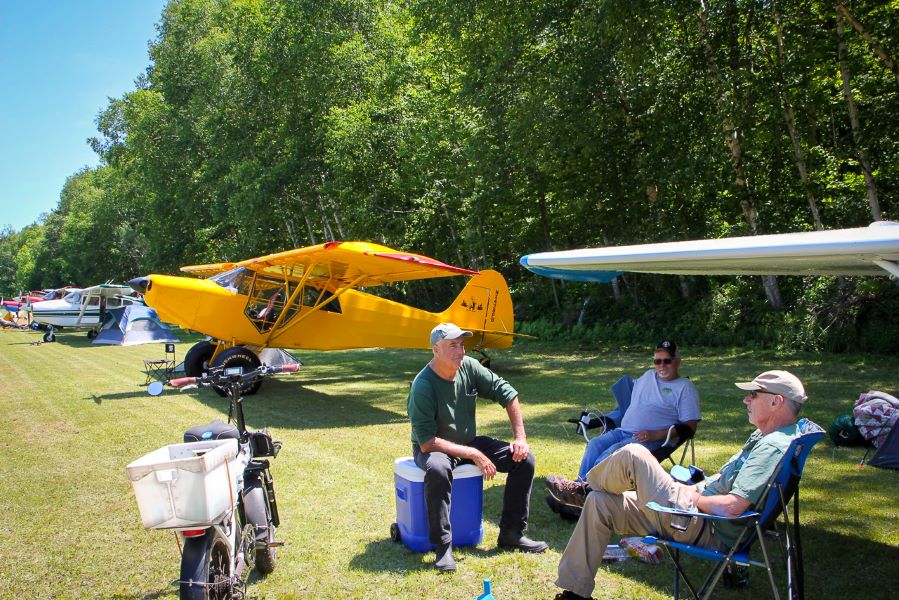 Michigan volunteers had begun mowing the runway on Thursday, completing the task Friday afternoon when brush cutting began. Campers enjoyed ending the day with campfire camaraderie.
Saturday, "A little more than half had to heed the oncoming bad weather to the south and head for home early," Frederick said. The remaining volunteers continued cutting brush and a group cleared the walking trails. Some cut, split, and stacked firewood, staying for a Sunday departure. Frederick and the RAF thank all who came to make the 2021 North Fox Island work party a success.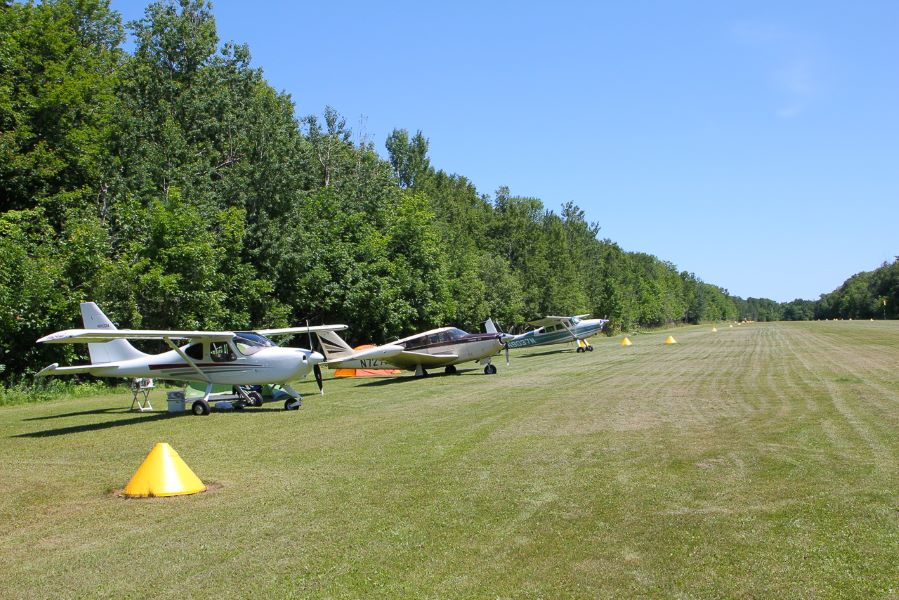 Greg Travis, a recent visitor emailed, "The place is maintained immaculately. My thoughts about North Fox Island is that this is one of the best advertisements for general aviation I have ever seen. It's a beautifully secluded campground that is only accessible by plane." Frederick responded by sharing the credit, saying, "This is what makes it all worthwhile. It's a tribute to Jerry Ness and his wife Faye also George Stevens and a handful of others. They do the brunt of the work."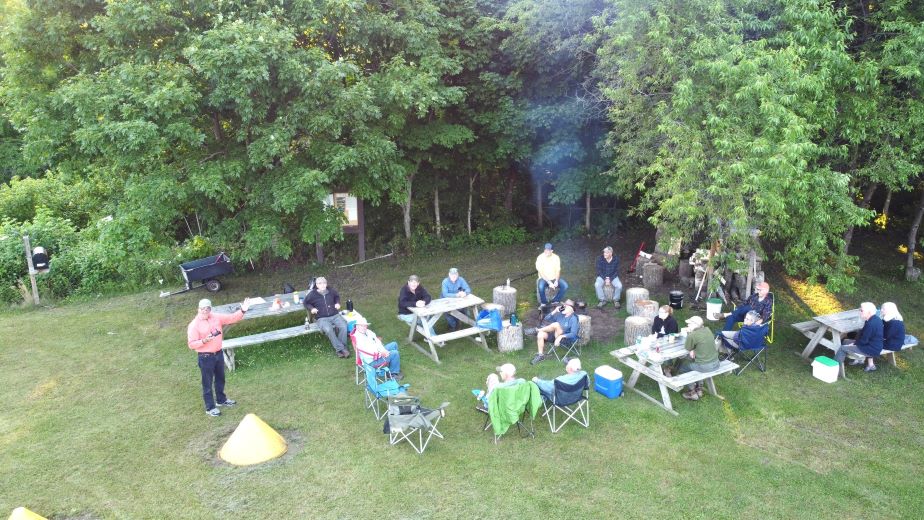 Submitted on July 29, 2021.