WOLF RUN CAMPGROUND IMPROVEMENTS CONTINUE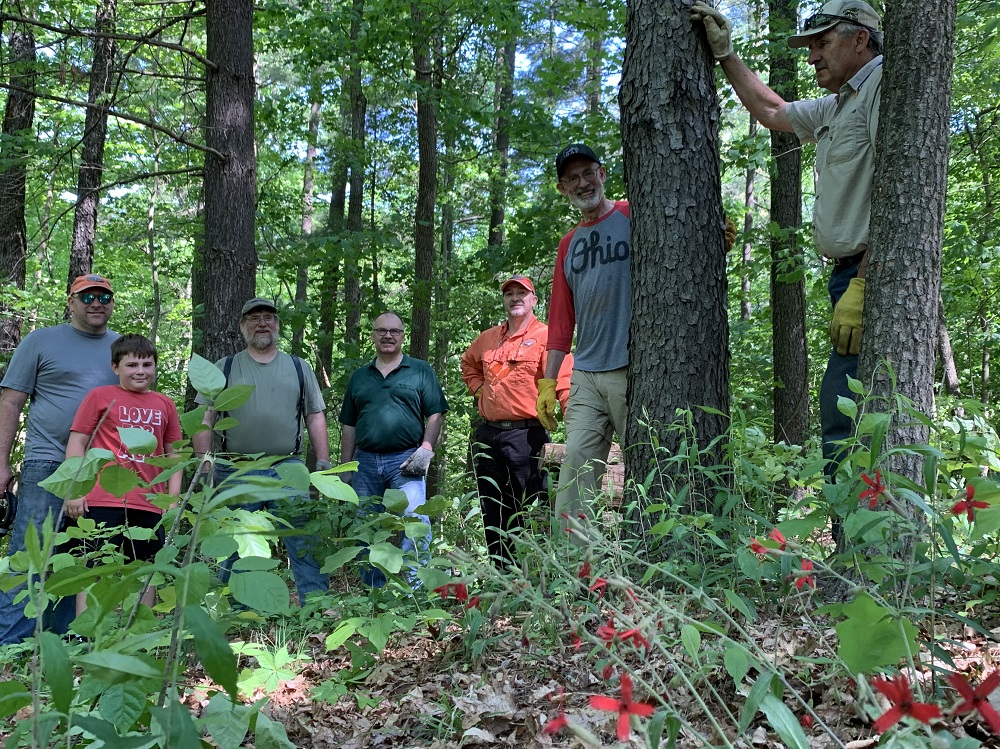 During the past two years Noble County Airport Manager Ed Crock completely leveled, rolled, created drainage, and seeded the area near the trail entrance to adjacent Wolf Run Fly-In campground, providing aircraft parking on turf for campers. RAF Ohio Liaison Christine Mortine reports that it's in excellent condition. Mr. Crock also designed and built the attractive pilot sign in box and post. The RAF provided a new windsock.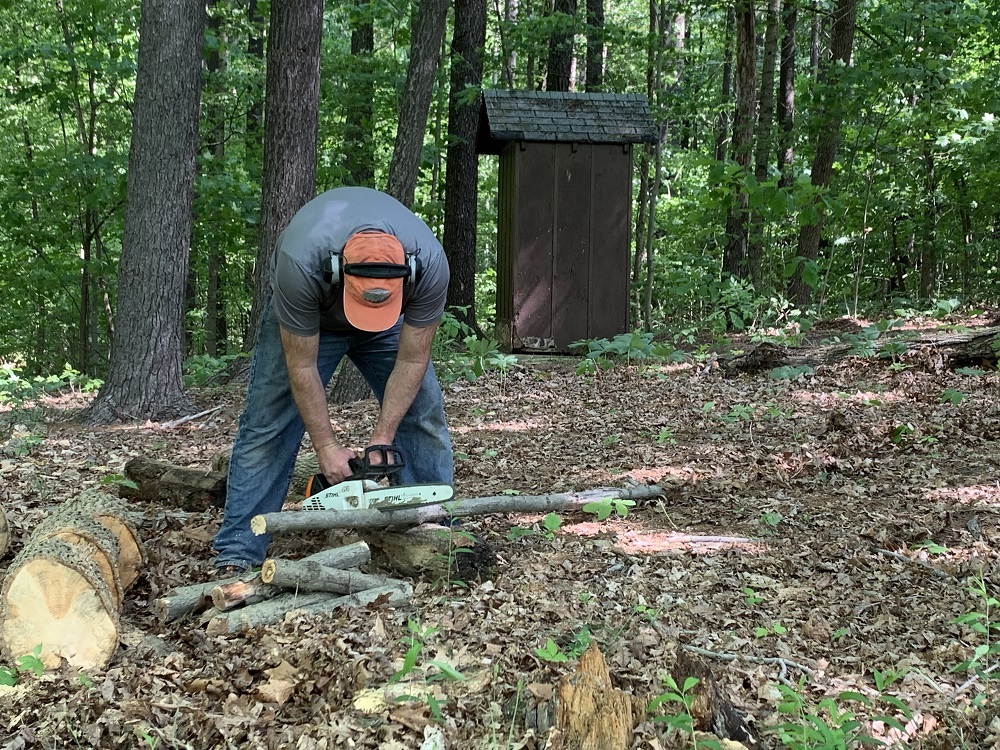 Mortine organized a work day May 21 at the lakeside campground. She thanks Noble County Airport Board members Scott Harbaugh and Larry Noll for joining RAF members Tim Cochrane and son Camden, Ben Riggs, Craig Weaver, herself, and her husband Neil. The volunteers bucked felled trees and stacked firewood, cleared branches, and repositioned a fire ring. Craig thoroughly cleaned and oiled both RAF equipment carts and aired the tires.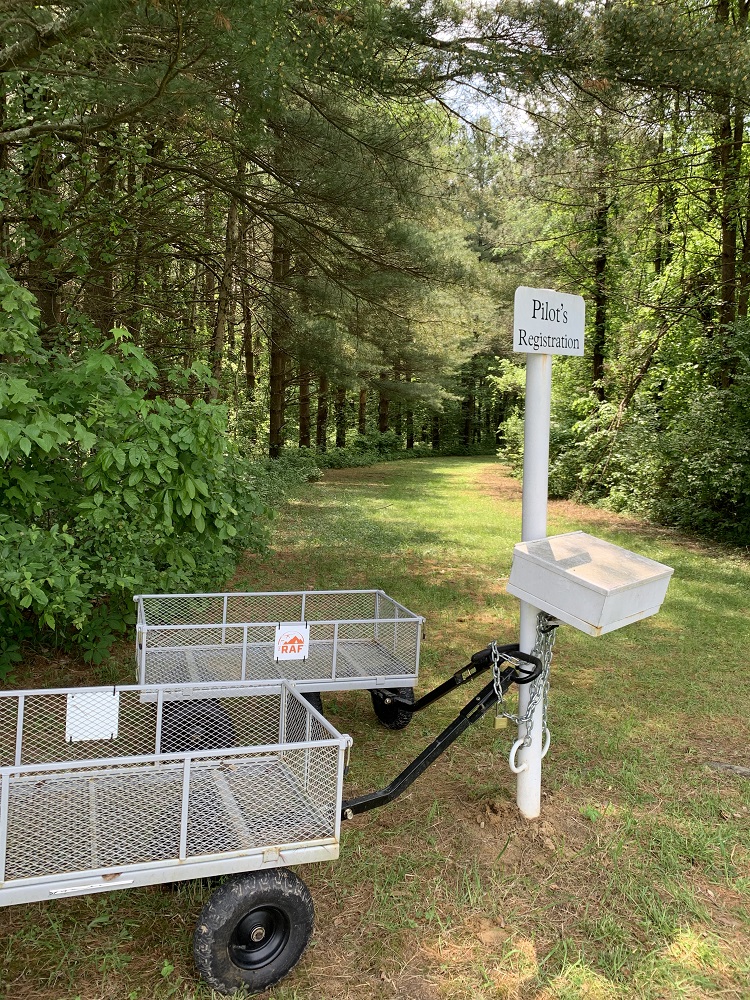 The group enjoyed a cookout lunch, assisted by "grill master" Russell Meighen.
While on site together, the group discussed future projects. "There is terrific enthusiasm and desire to continue to improve Wolf Run camp area and we plan to follow through on the next steps," Mortine said. "Thanks everyone!"
See the Airfield Guide for more information about Noble County Airport, I10.
Submitted on May 24, 2022.