WORK COMPLETED AT SPOTTED BEAR IN THE FLATHEAD NF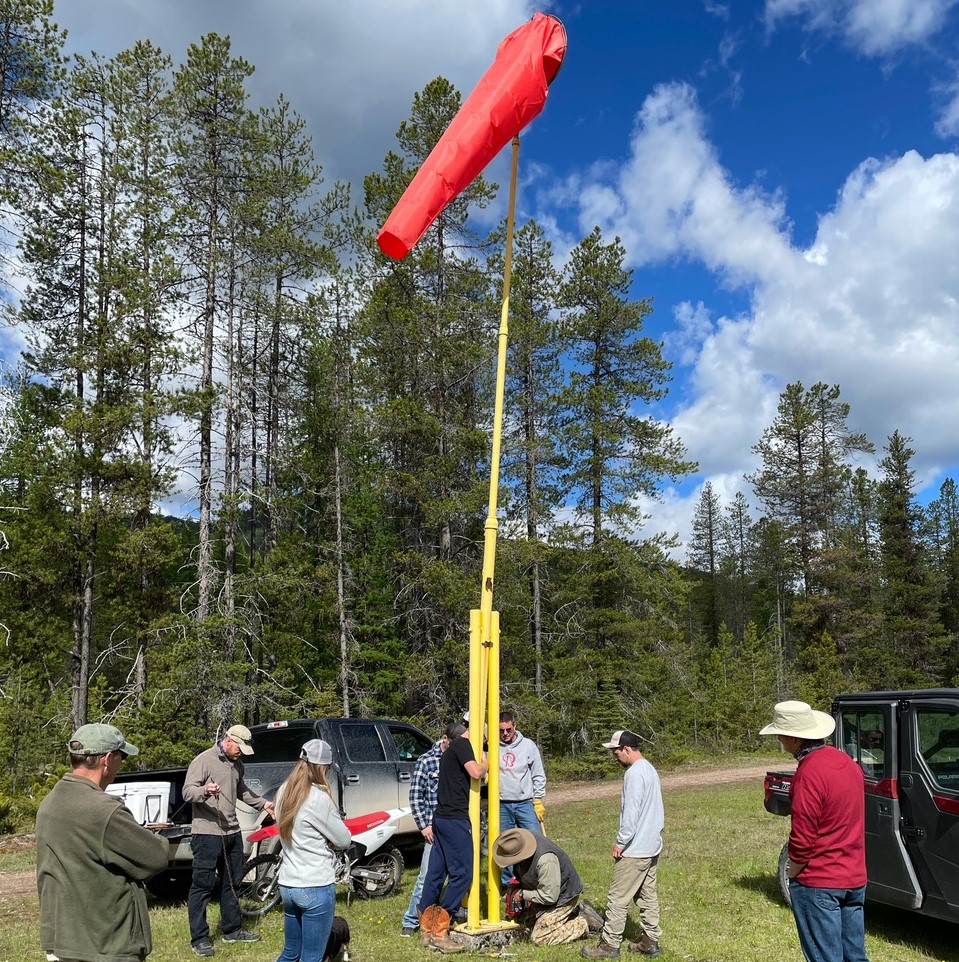 On Saturday, May 29 approximately 20 people showed up representing the RAF, Montana Pilots Association, and Montana Aeronautics to help maintain Spotted Bear Forest Service airstrip along the South Fork of the Flathead River, just south of Hungry Horse Reservoir in northwest Montana. RAF Montana Liaison Scott Newpower reported that most drove in and camped, and a few flew in, including MPA President Mike Vivion. "Montana Aeronautics Bureau Chief Marc McKee flew in with his father, and we wish to thank Aeronautics for the many years of partnership on these airstrips," Newpower said.
Early Saturday, Newpower, McKee, Vivion and other MPA and RAF volunteers met informally with Spotted Bear District Ranger Scott Snelson for an update on maintenance and development in the Forest District.
The group completed realigning the runway cones, replacing windsocks and repairing the windsock standards. They cleaned and painted the outhouse and the concrete runway end "T". They installed a new roof on a storage shed.
After the work party, RAF member and MPA Western Vice President Perry Brown from Columbia Falls, Montana cooked burgers on the grill.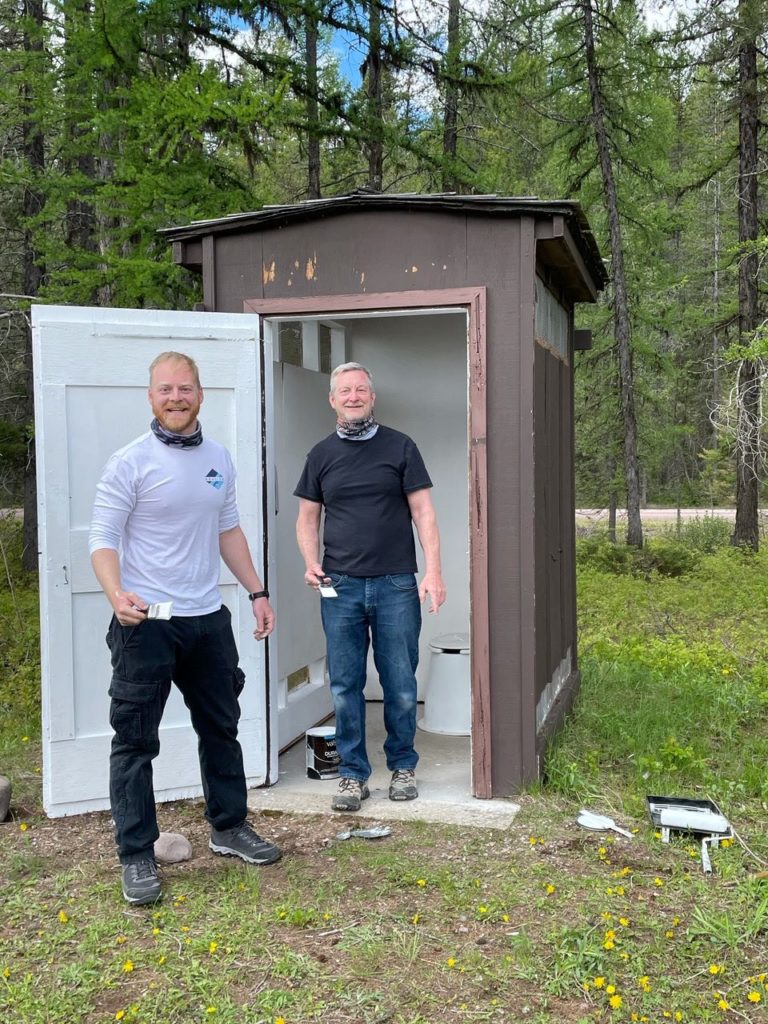 Submitted on June 7, 2021.