WORK CONTINUES AT SACATON, NEW MEXICO AIRSTRIP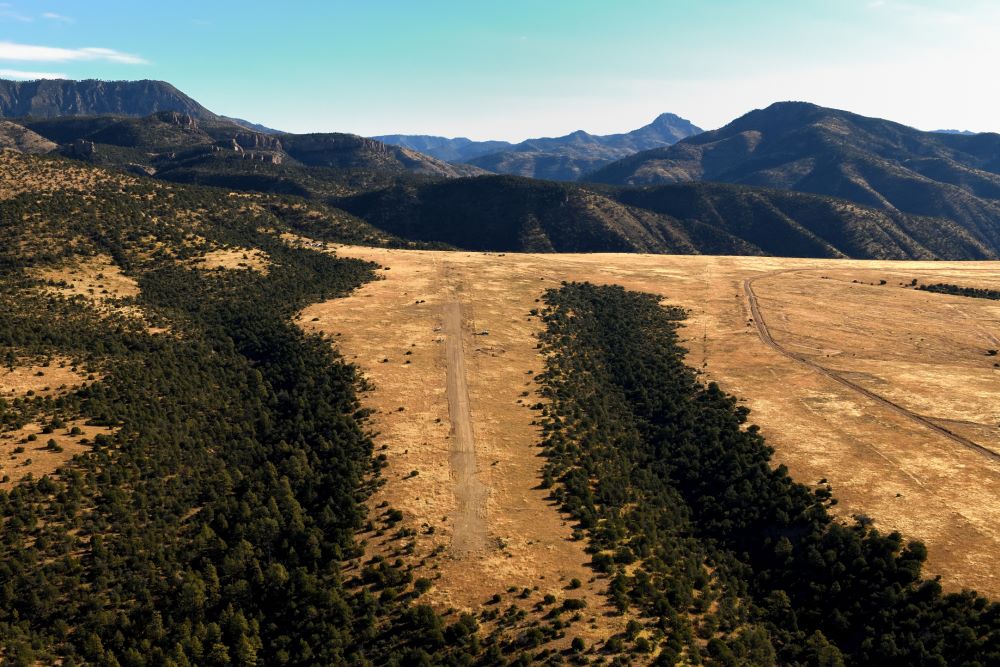 "We just concluded our phase two work party at Sacaton landing strip, and I think we are about ninety percent finished," RAF New Mexico Liaison Ron Keller reported. Approval must come from the Glenwood District Ranger before Sacaton is open for general recreational use after decades of closure and neglect. As of now, usage is limited to facilitate additional work.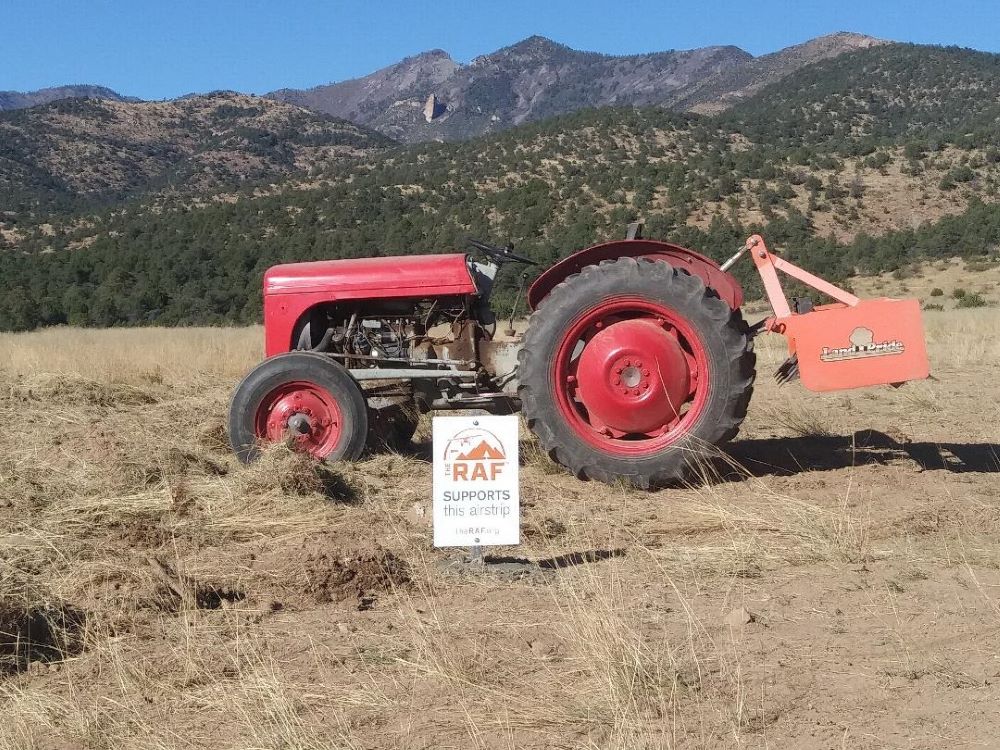 Thanks to a recent cooperative Challenge Cost Share agreement between the RAF and the Gila National Forest, work to reopen the airstrip began October 24-26 to lay out the runway footprint and clear the first 2,000 feet, and install a windsock pole. RAF supporter Randy Roth brought his front end loader and moved hundreds of basketball- and larger-size rocks that had made the "X" in the middle of the runway. He repurposed them around the segmented circle. Roth attached this heavy auger and drilled the holes for the windsock pole. Using the rear blade, he carved out the new runway and removed small trees. "What a huge help," Keller said, "And he was always the first one working every morning."
Keller conducted additional work the week of October 31.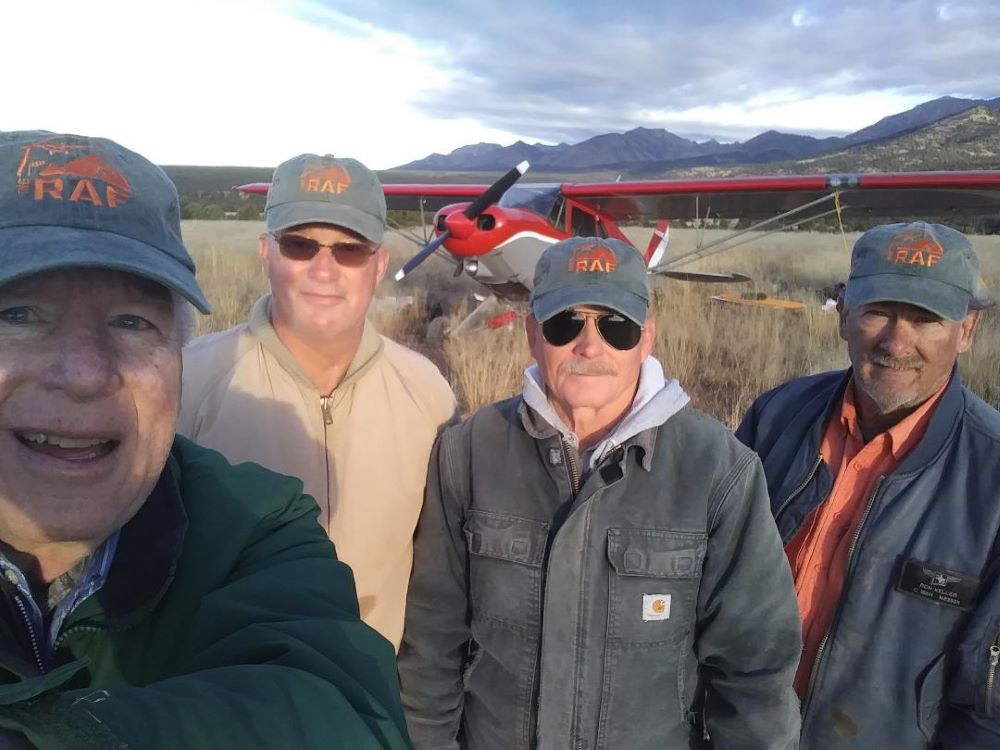 During the Veteran's Day weekend, nine RAF and New Mexico Pilots Association volunteers flew or drove in to work on the remote location, 10 miles north of Buckhorn, NM. "We had pretty austere conditions," Keller said. Volunteers tackled the two- to three-foot high wheatgrass, "that acted like a teflon coating over the ground, but eventually we were able to scrape out the runway, with volunteers tossing hundreds of rocks and helping to cut or pull out small trees and vegetation," Keller said. A punctured tractor tire required loading the tractor so Roth could haul it back for tire replacement two hours away, returning the next day.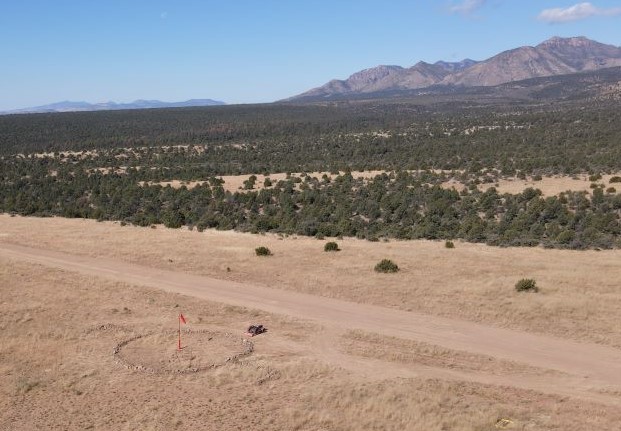 On Thanksgiving weekend, Keller flew in to hoist the new windsock, and three others in two planes helped toss rocks, and painted the runway end markers and cut more mesquite.
Keller prepared charting documentation for the Gila Forest Aviation Officer, who has submitted it to the FAA. An airspace study is underway, required for approval for the FAA location identification. "I hope we get approval for general use by New Years," Keller said.
Sacaton lies at 6,200-ft elevation, so pilots should be mindful of density altitude. Until Sacaton is open for general use, and appears in the Airfield Guide, you may find a Safety Briefing at the NMPA website.
Submitted on November 29, 2022.