AIR SAFETY INSTITUTE BACKCOUNTRY WEBINAR AVAILABLE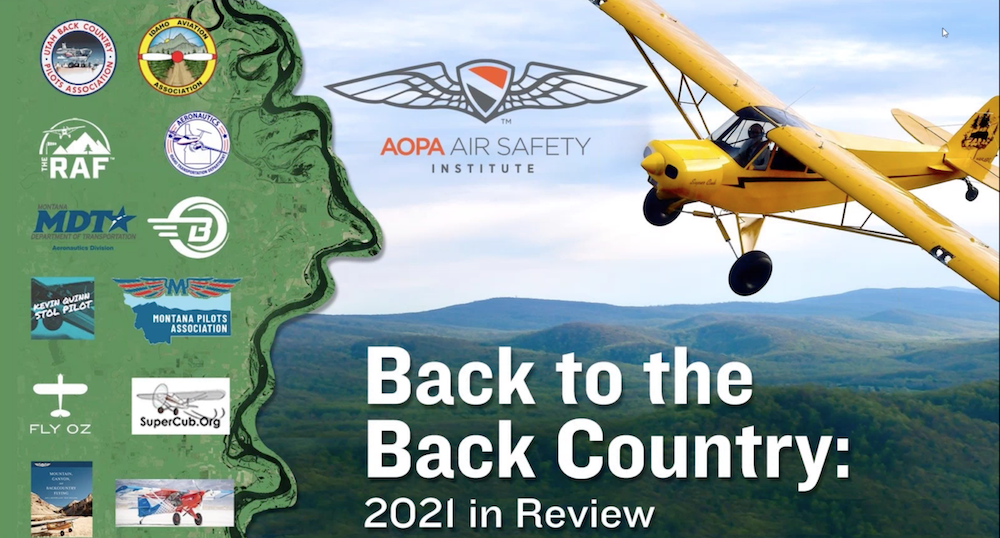 RAF President Bill McGlynn was a panelist on the AOPA Air Safety Institute's "Back to the Back Country: 2021 in review" live webinar November 18. This presentation was a segment of the Air Safety Institute's Backcountry Safety Initiative that the RAF participated in last May. The free webinar was a reflection on recent backcountry flight accidents in the effort to avoid them in the future.
"I think everyone can learn something from this presentation," McGlynn said. All AOPA Air Safety Institute webinars are archived, and can be viewed here.
Moderator Richard McSpadden, executive director of AOPA's Air Safety Institute kept the conversation lively and relevant throughout the hour, beginning with audience surveys to determine experience levels.
Panelists in addition to McGlynn included Safety Director for Idaho Aeronautics Tim Steffen, Dick and Patrick Williams, Utah Back Country Pilots President Roy Evans, Montana Pilots Association President Mike Vivion, STOL Bandits' Joel Dopson, Mark Patey of Utah, and AOPA's Alicia Herron.