ALASKA PILOTS APPRECIATE RAF-LED EFFORTS TO IMPROVE BOLD AIRSTRIP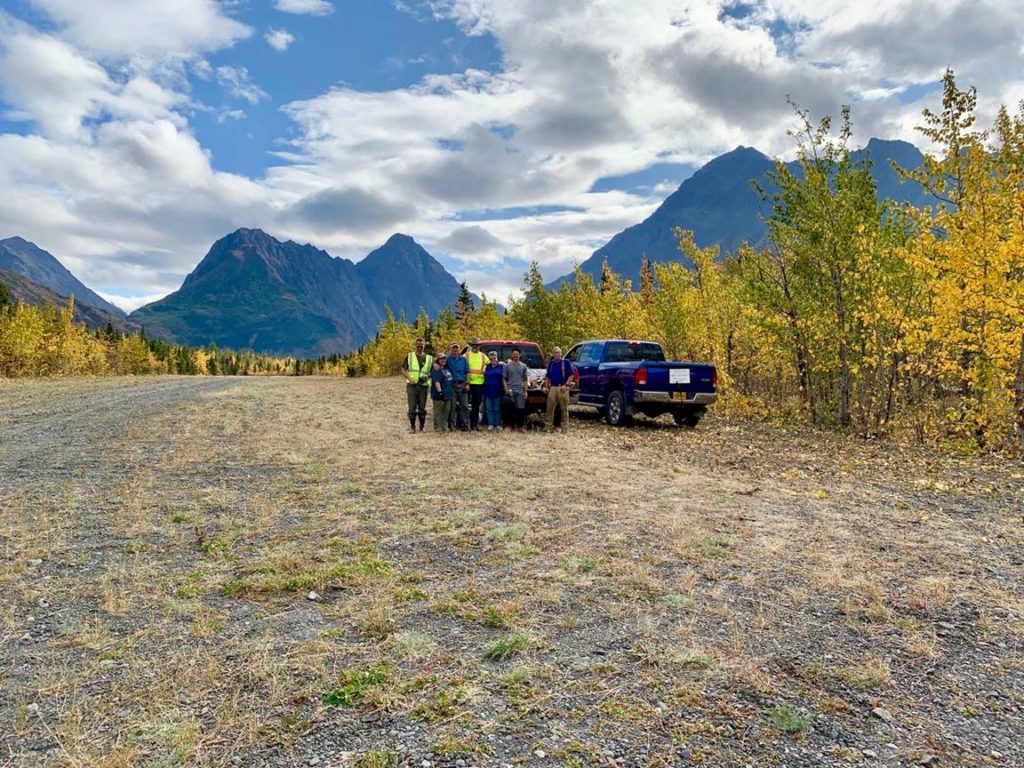 Volunteers associated with the Recreational Aviation Foundation achieved substantial improvements to Alaska's Bold Airstrip (A13), located at the southeast end of Eklutna Lake, near Anchorage on Saturday, August 31. The group was joined by a volunteer from the local EAA Chapter.

"With the cooperation and approval of Chugach State Park officials, a small but intrepid band of aviators used a brush mower, weed whackers, chainsaws and hand tools to clear the airstrip of encroaching aspen and other brush," RAF Alaska Liaison Al Clayton said. He used his diesel powered GMC to tow a riding grader under the control of volunteer David Karalunas, to smooth and fill ruts in the airstrip's gravel surface. Volunteers also removed brush from the camping area and towed and positioned a log to discourage access to the strip by wheeled vehicles.

The RAF thanks Chugach State Park Director Kurt Hensel and Ranger Keith Wilson for providing special permits to allow the equipment to move over the rugged access road to the strip on days normally closed to vehicles, and for providing the brush mower and grader in support of the work. Mr. Hensel emailed his appreciation for their efforts, writing, "Great job!! Thank you all for working out the details and seeing this project through."

Clayton and the RAF thanks the hardworking team of David and Pam Karalunas, Tim and Michele McLain, David Baldwin and Sam Warner for all their hard work on the ground. "Local pilots are already expressing thanks for the job well done," Clayton added.
Submitted on September 29, 2019