ANNUAL MAINTENANCE COMPLETED AT MONTANA'S MEADOW CREEK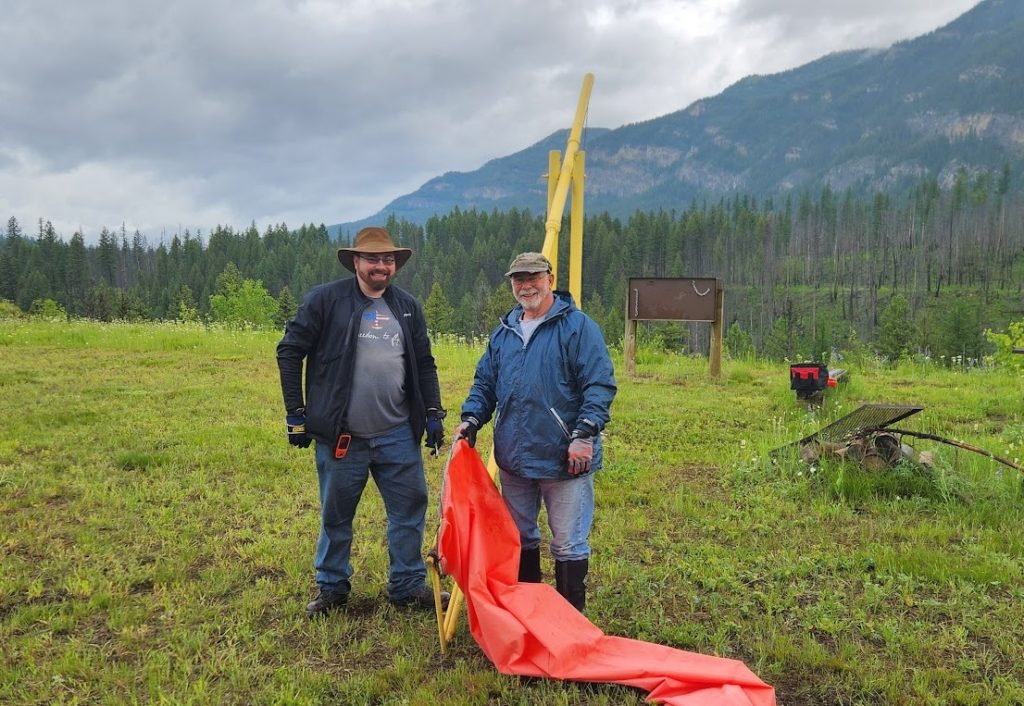 Each year, the Montana Pilots Association coordinates a work party with the US Forest Service at Meadow Creek airstrip, 0S1 above the South Fork of the Flathead River along the Bob Marshall Wilderness. MPA volunteers, MT Aeronautics staff, the occasional state aircraft and RAF volunteers mow the airstrip, tie-down and camping area, clean the R.T. Adkins Memorial outhouse, trim around cones, and cut dead timber that remains after the 2015 forest fire swept through.
This year's rains and low ceiling prevented flying in on Saturday morning, but six people had flown in early to help, and one determined volunteer, Trevert Adkins – son of the late R.T. Adkins, noted backcountry aviation supporter – hiked in.
"The entire airstrip and parking areas were mowed, gopher holes were filled, both windsocks were replaced and the sign-in box was repainted," reported RAF Montana Liaison Scott Newpower. The crew also cut and stacked firewood. Newpower and RAF Montana Ambassador Heather Hair had flown in parts for a new picnic table earlier in the week and it was assembled during the work party.
Lunch is always provided, and this year, Heather turned out perfectly done steaks for everyone, kindly brought by Newpower.
For more information on Meadow Creek, see the Airfield Guide.
Submitted on June 29, 2023.