ARIZONA'S SPRING FLYING SEASON CONTINUES
May's Double Circle Ranch event in Arizona was a real treat for attendees as the weather was ideal. Folks flew from as far away as Albuquerque to spend just a few hours with us, and we were joined by four turkey hunters from Tucson and Chandler as they utilized the lodge alongside pilots. Local rancher Darcy Ely was kind enough to provide her grill and picnic tables once again, and graced us with a good visit, discussing the area and the challenges of ranching.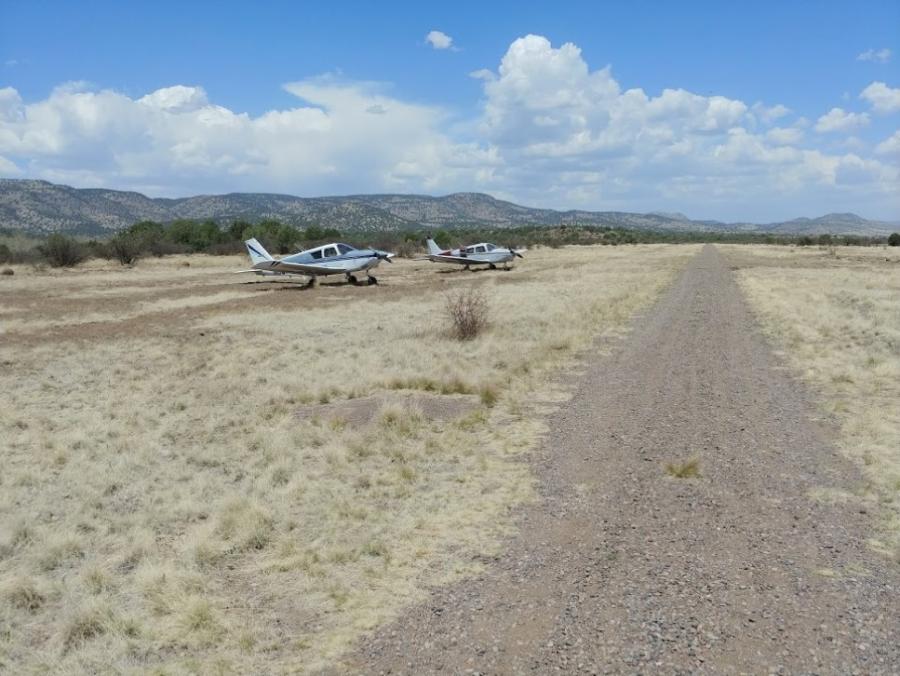 It took only a couple of volunteers to clear the brush encroaching at the north end of the 2,400-ft dirt strip, and two Cherokee 180s were among the visiting aircraft.
The Double Circle ponies also made a showing – two of the friendliest horses in town. They are not afraid of aircraft, so watch out for them! We also witnessed deer and elk over the weekend, another reason this such a special place.
Watch for a fall work party at the old ranch. Some items in the lodge need maintenance, and volunteering is one of the best ways to show your appreciation for this site.
Please note that all our airstrips on USFS lands are under Stage 2 Fire Restrictions, so open fires of any kind – other than gas – and smoking are prohibited.
– Mark Spencer, Arizona Liaison
Submitted on May 10, 2018