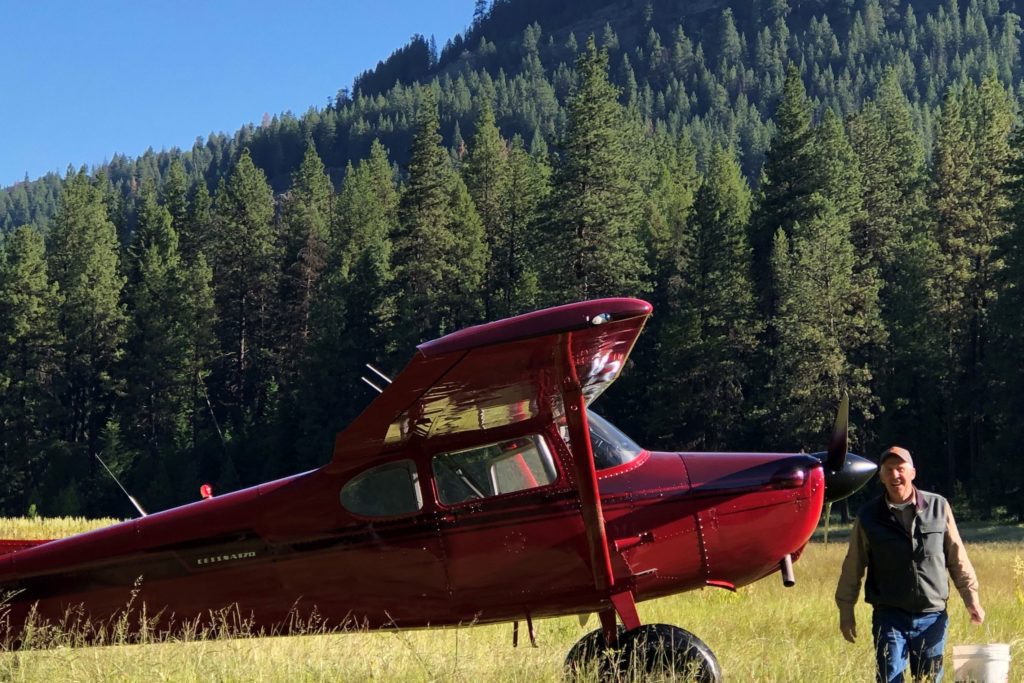 After family, service to community is Bill Ables' next driving thought and motivation. He was raised in Pendleton, OR and graduated from Oregon State University as a Wildlife Biologist in 1973. He always loved the idea of flying, and earned his pilot license in 1975; but was drawn to a career in public service in the wild lands and waters of his native state.
Bill obtained training at the state police academy. This landed him a job as a backcountry game warden in the desert country of southeast Oregon. He made friends with the Basque sheepherders, and they developed mutual respect for him, as well. But he longed for the forests he grew up in, and in 1976 was assigned to Wallowa County, headquartered in Enterprise, in northeast Oregon.
"There wasn't a stoplight in the whole county," he says. But it wasn't a sleepy region. The job exposed him to homicides, car wrecks, all kinds of police work and fish and wildlife enforcement. The remote Hells Canyon National Recreation Area was his "office", including the Snake River Canyon, the deepest canyon in North America – yes, deeper than Grand Canyon. "There were times we had to depend on a rancher's radio phone, since we had no other way to communicate," he said. His job required the use of horses, drift boats, kayaks, and a jet boat to patrol 102 miles of the Snake River in Hells Canyon. Referring to the end of his professional career, he said, "that last ride on the river was as exciting as my first in 1976."
For twelve years, Bill served on the school board. He and his wife Judy are now retired; she taught elementary grades.
In the early 1990s, Bill became aware of the need to protect airstrips, saying, "we lost a couple of airstrips, and I got involved." He is the Oregon Pilots' Association Backcountry Committee Chairman, and Idaho Aviation Association, (IAA) District II Director. He is a frequent volunteer at work parties in eastern Oregon and western Idaho, most recently working on horse-drawn mowing operations, flying in Sakcrete and digging holes for windsocks.
It was a natural fit for Bill to join the RAF. He became aware that airstrips were overlooked in the Wallowa-Whitman Forest Revision Plan, and reached out to RAF Public Agency Consultant Ron Normandeau for some mentoring. He received an RAF orange shirt in the mail, and attended a hearing. The USFS delegate from Washington, DC saw him and exclaimed to Bill, "I recognize that shirt!"
Since then, Bill has become an RAF ambassador. He gives the Idaho Aviation Association and Oregon Pilots Association high marks for leadership on projects in cooperation with the RAF and its grant program.
Submitted on May 13, 2021.