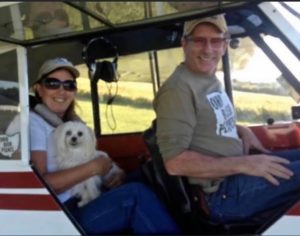 Most pilots hanker for ever-faster aircraft after attaining their pilot privileges, eager to get from point A to B swiftly. But not RAF members Bill and Yvette Tracy of Elyria, Ohio.

"It takes us a week to get to Montana," he says, obviously preferring that slower pace. "I flight plan for 80 miles an hour, and take out my Sectional, and enjoy landing at all the purple circles." 

Bill has 3,500 hours, nearly all in their 150-hp SuperCub. His father flew a 90-hp Cub. Using it as a ranch tool, he'd fly over his Nebraska ranch checking cows, fences and water. "Dad never flew more than 30 miles from home," Bill said, so he and Yvette are taking a very different approach. Tracys have flown their SuperCub from coast to coast, landing in all 48 contiguous states since buying it 11 years ago. They placed second behind RAF's Utah Liaison Wendy Lessig in the AOPA Airport Pilot challenge, landing at 89 airports in one week last August.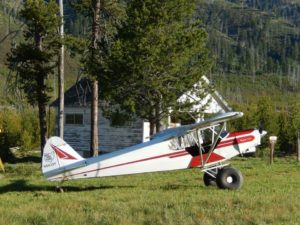 "Wherever dark parks us, that's where we pitch our tent," he said. 

Bill works as an A&P for the airlines at Cleveland-Hopkins International Airport, and when not aloft, Yvette enjoys her dog grooming business. Their son is also an aviation mechanic, and was alarmed when the Coast Guard alerted him that his parents' ELT had gone off over the water off Cape Cod during one of their journeys. "I don't swim," Bill said, so it relieved everyone that it turned out to be a false alarm.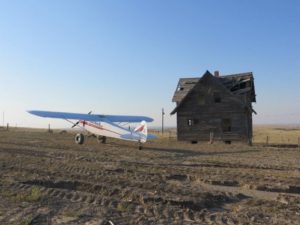 He says he likes to fly where the only traffic to worry about are the crop dusters. Asked about any especially challenging flights while crossing the country in the little Cub, he simply replied, "Bad weather is just a chance for new adventures. If it weren't for bad weather, we wouldn't have met so many new friends."
Submitted September 24, 2020; written by Carmine Mowbray