BLACKWATER, FLORIDA READIED FOR SEASON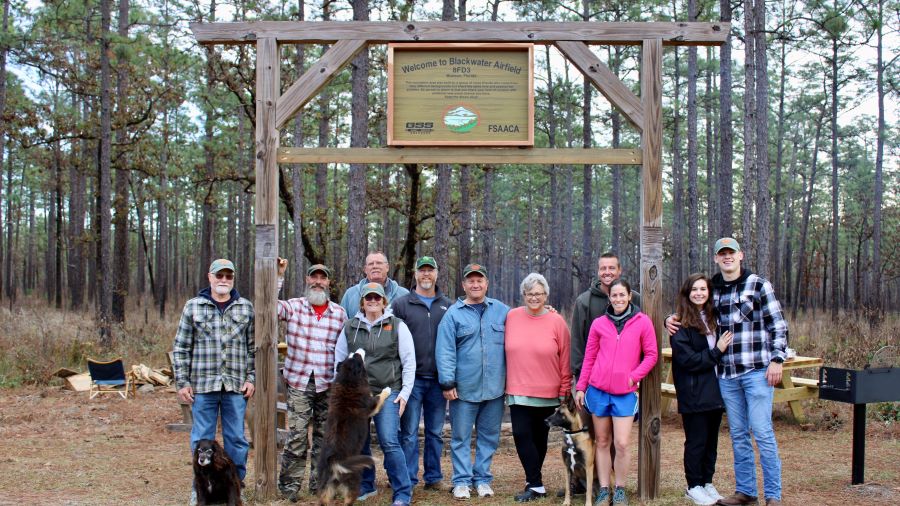 After nearly two years, RAF Florida Liaison Bobby Capozzi decided it was time to gather his team of "Gettin' it Done" RAF volunteers to refresh Blackwater, 8FD3. The group endured a light drizzle, but two aircraft flew in and camped. RAF Alabama Liaison Dan Barnhill and his parents joined the group.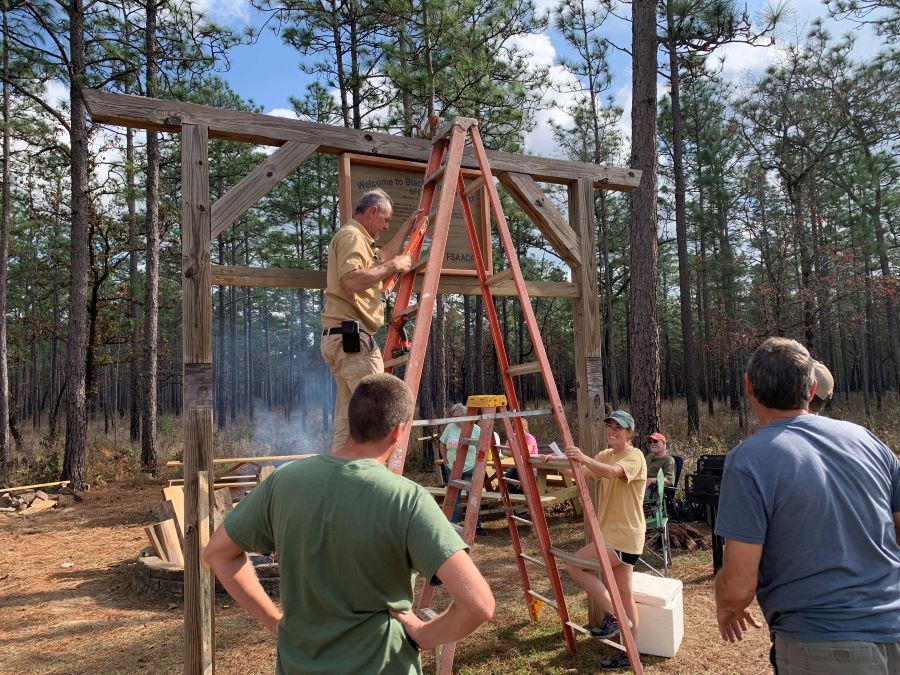 "All planned projects were completed," Capozzi said. They maintained the two barbecue grills, and reset and painted the runway marker tires, as required. Two disintegrating picnic tables were replaced with new eight-footers, wooden benches were sealed, a new windsock and frame were installed, and a cedar frame and new sign were installed.

"Kudos go to Carl Gillilam and his rolling workshop, making the windsock replacement and the sign installation possible," Capozzi said, and pointed out that the campground nearest the airstrip has a new bathroom with shower house. He added, "Blackwater is ready for the 2022 season, so be sure to put this on your calendar of places to visit." See the Airfield Guide.

The RAF thanks to all who supported this effort.
Submitted on December 20, 2021.