BLACKWATER GATHERING WORTH REPEATING
Over 25 airplanes brought more than 50 visitors to the November 9-11 gathering at the beautiful 4,000 turf runway (8FD3) in Florida's Blackwater River State Forest. The Blackwater State Forest Camp Host and family joined the group for the event. RAF Liaison Bobby Capozzi and a crew of volunteers attended.
RAF Florida Ambassador Joe DeLeon and Jenny Kuhling arrived Thursday, followed by Bobby and his wife Kim on Friday as a cold front marched in. Returning on the short hike from the nearest store, the volunteers spotted two motorhomes looking for the entrance to the campground.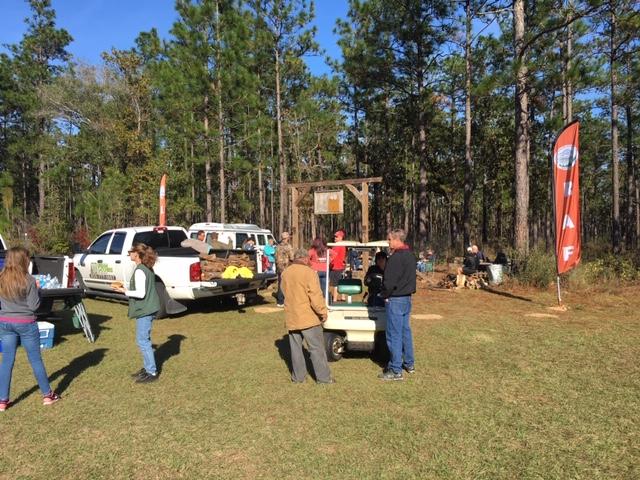 "It turned out to be RAF's Ohio Liaison Freeman Swank and his wife Mary Jane, and their friends Paul Costello and Connie Goodnow who are pilots and balloonists from Topeka Kansas," Bobby said.
Leigh Ann and DC Nowling surprised all by showing up with hot shepherds pie. Thanks to pre-approval from Blackwater River Forest manager David Creamer, a fire was started in the very large fire pit which provided cheer and welcome warmth until late Sunday.
The light sprinkle and gusting winds drove temperatures into the mid-forties the first night.
There was activity on the runway most of Saturday, as RAF members and non-members stopped by to visit and enjoy a barbecue lunch cooked by Jim Pottker. Again Leigh Ann and DC prepared the meal for guests to enjoy.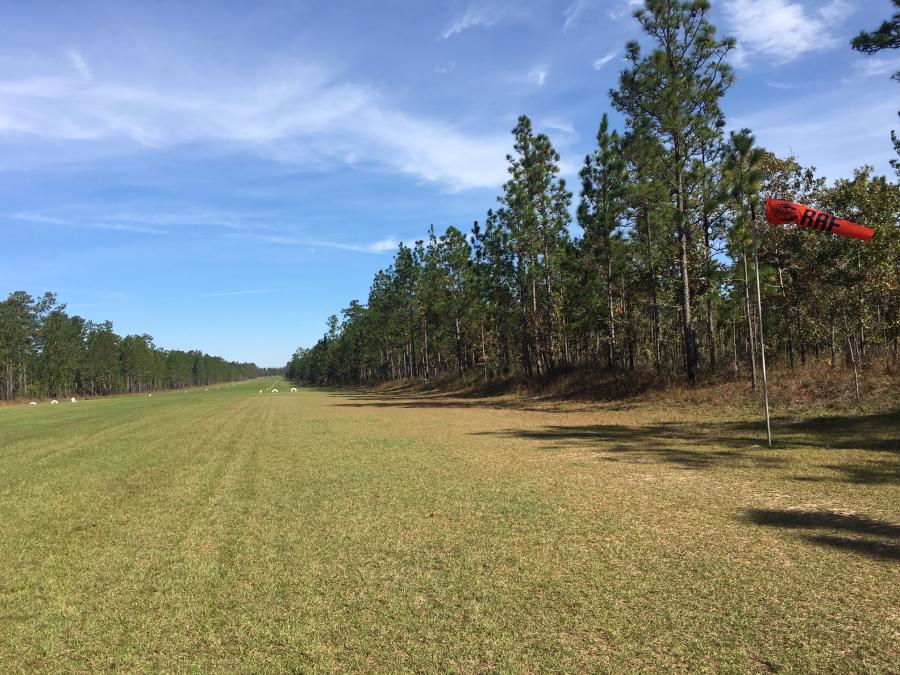 "Overall, a great time was had by all. Kudos and the badge of courage goes to Dean Nichols for flying three young boys – ages 8, 10 and 14 – in with their camping gear for an adventure," Bobby said. "Tomorrow's aviators, tomorrow's future in recreational aviation. They all appeared to have a great time," he added.
Bobby sends a big thank you to RAF Ambassador John Hall for getting the new RAF windsock installed prior to the event; Leigh Ann and DC Nowling for their continued support, "they can do it all," Bobby said. Mike Guidry generously gave the Camp Host's son a one hour flight, touring the Gulf Coast beaches. Thanks also go to Blackwater River State Forest's David Creamer and his staff for their continued support and to all the folks who showed up supporting the RAF mission, "making this another grand event," Bobby said. Guests are already looking forward to next year's gathering. Bobby reminds all, "Watch the RAF calendar for a Blackwater work party early in 2019."
Note: User Permit is required – To obtain user permit, call David Creamer five days prior to departure, Mon-Fri 8 a.m.- 5 p.m. CT at 850-957-5717. Blackwater Safety Briefing posted on the RAF website also required prior to flight. 
Submitted on November 13, 2018