BOWSTRING CALL TO ACTION FILLS THE ROOM
RAF Minnesota Liaison Kurt Pennuto wants to thank everyone who took time to respond to a Call To Action regarding Bowstring Airport. The impressive turnout on May 2 included 43 pilots — many of whom are RAF members — a resort owner, and the videographer who produced the Bowstring Fly in video. Twelve airplanes flew in. The County also received 28 emails, letters and phone calls. All wanted Bowstring to retain its open status. "I was very encouraged that on a Wednesday morning, 45 people showed up to support something they love, be passionate about it and stand up and vocalize the benefits of keeping a remote airport open," he said.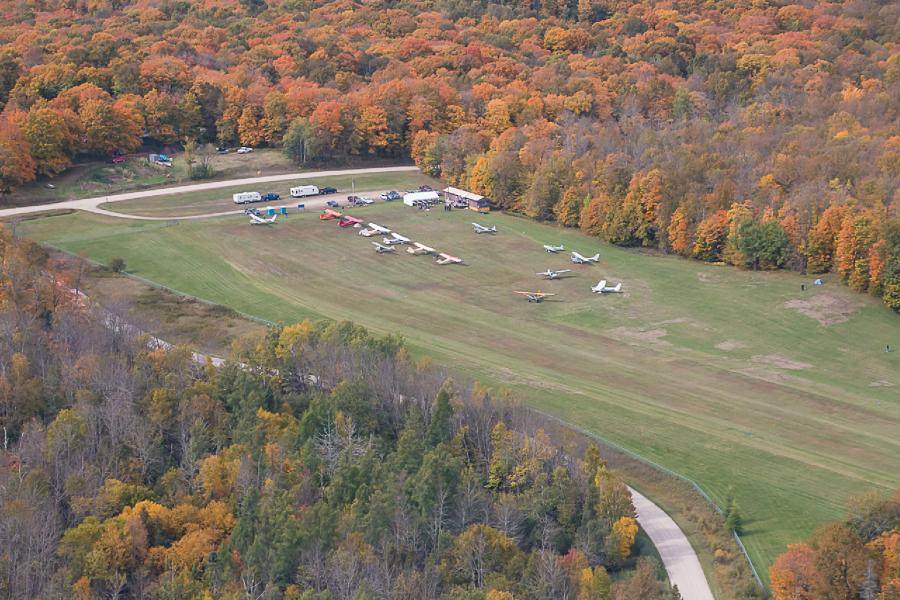 Wisconsin Liaison Jeff Russell flew in to attend and said, "It's a beautiful airport in a great location in the heart of Minnesota's north woods and lakes area. Kurt did a great job identifying this strip as one with high recreational value and one that the RAF should be involved with."
The meeting included Itasca county commissioners, airport commissioners and MN-DOT. County Commissioner Davin Tinquist represents the district, and led the meeting by saying "We want to keep this airport open." They are supportive of the money it generates, with people flying in to recreate. But the county's biggest issue appeared to be their perception that ownership was exposing them to liability. Evidently, the Commissioners are not aware that in 2012, Minnesota added aviation as a recreational activity to its Recreational Use Statute, providing protection to the land owner/manager. "It's the responsibility of the pilot to make a proper decision," Kurt observed. "That's where I see the education piece for the county."
Complicating matters is that MN-DOT is responsible for inspecting the airport, and had noted 17 safety violations — trees that needed to be removed. It appeared the airport commission wasn't consistent about reporting back how they resolved the issue.
Kurt is committed to ongoing progress, and welcomed Michigan Liaison Brad Frederick's offer to present his success working with the state of Michigan.
Both Kurt and Jeff reported that the county commissioners were quite surprised by the turnout. "They specifically noted the RAF's attendance and appreciated us being there," Jeff said.
The meeting served to re-establish communications between the county and the airport commission along with MN-DOT, who informed them of funding that is available for airport safety projects.
"There is still more work to do," Kurt said, "but for now Bowstring is on good footing."
Submitted on May 7, 2018