BRUCE "SPARKY" PARKER JOINS TEAM RAF AS IDAHO LIAISON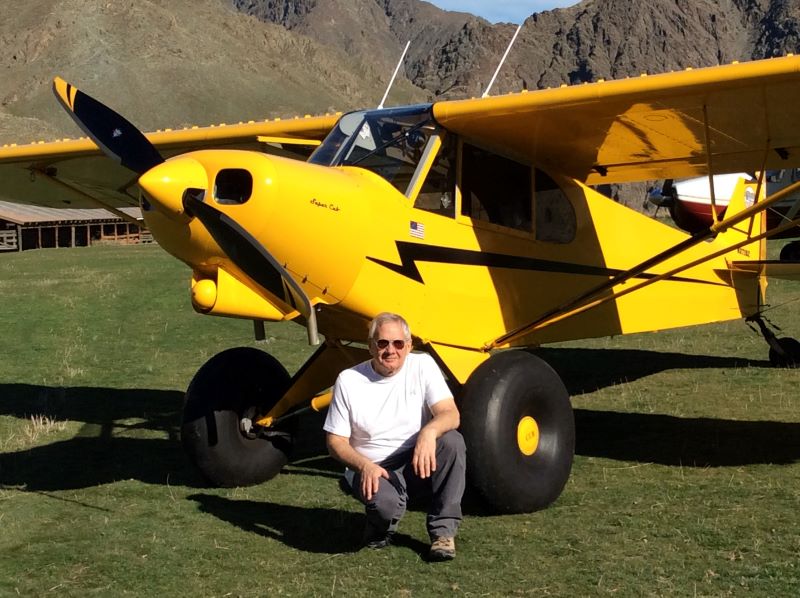 "I have, and always will, champion preservation and access to backcountry airstrips as a user and volunteer. It is such an important part of my life," Bruce "Sparky" Parker says.
His passion for flying the Idaho backcountry began early, as his father was a pilot for the US Forest Service, based in Boise, ID where Sparky grew up, and now lives with his wife Colleen, also a pilot. They currently own and fly a Super Cub, a Vans RV-4, and a Cessna 182. He and Colleen enjoy spending time at their cabin on the edge of the Frank Church Wilderness, just one mile from the Big Creek airstrip.
Sparky started flying in high school and holds a commercial rating, and at one time, an instructor's rating. He graduated from Boise State University and as a CPA operated his own tax practice. He brings a variety of relevant experience and connections. He has held positions with the Idaho Aviation Association at both the state and chapter level.
Sparky fills this role following former Idaho Liaison Tim Riley who has taken a position on the RAF Board of Directors.
"The backcountry is such an important part of my life. It has given me great friendships, challenges, and experiences. I want to pay that back and ensure these experiences are available for generations to come," Sparky says.
Submitted on January 10, 2022.