CALIFORNIA LIAISON FINDS OPPORTUNITY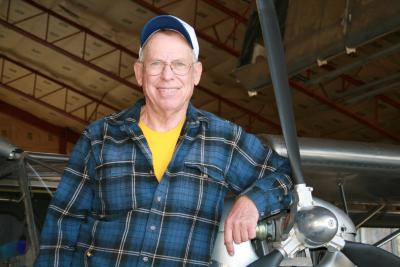 "Everywhere you turn, there are new opportunities for the RAF and Recreational Flying," said RAF California Liaison Rick Lach after meeting Kirk Hawkins, founder and CEO of ICON Aircraft. (See their website at: http://www.iconaircraft.com)
ICON is bringing a new light sport amphibious aircraft to the market.
They received FAA Certification and are producing a movie about the aircraft. They chose Lake Isabella and Kern Valley Airport (L05) for the location, where Rick serves as airport manager. He spent days before and the day of the shoot working with the crew to ensure a successful day.
During the shoot, an SR20 experienced a parking brake failure and rolled off the ramp and into the weeds. Rick went to work getting it back on the ramp without any additional damage. "Through the removal process, I met Kirk, a hard-working, 'get it done' guy. We got to talking about the ICON 'A5' and the mission of the Recreational Aviation Foundation."
Kirk was enthusiastic and Rick looks forward to growing a positive support relationship with him and ICON.
Submitted on December 19, 2014.