CAMARADERIE, PROJECTS COMPLETED AT GILLETTE'S ANNUAL FLY-IN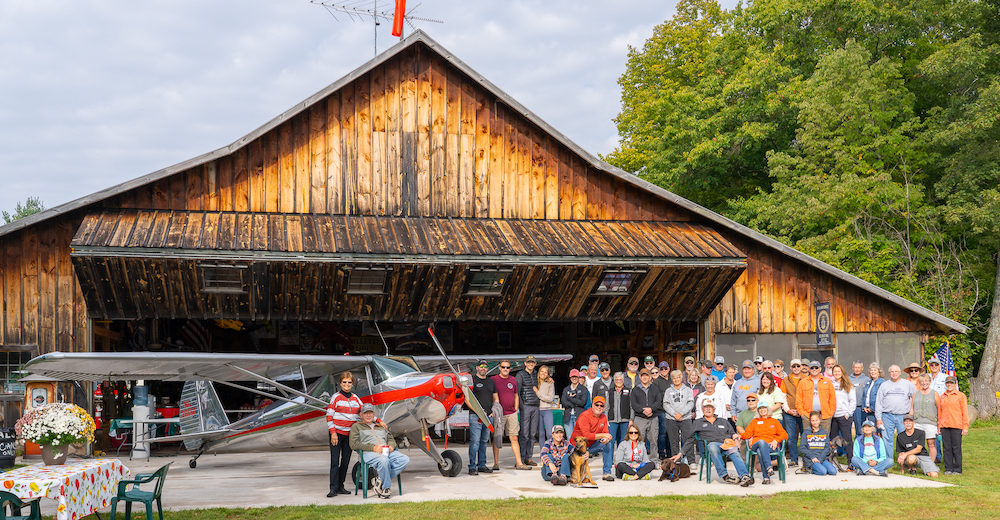 Beautiful fall weather greeted attendees of Bob and Judy Gillette's annual fly-in and picnic at their home airstrip, Lakewood Lodge (14WS) in northern Wisconsin. The four-day event is an annual gathering of local EAA chapter 631 and RAF friends. This year, RAF supporters attended from as far away as Oklahoma and Florida. Bob and Judy, along with the help of the EAA chapter and friends, go all out to host a very memorable fly-in.
Even though it was not intended to be a work party, leave it to RAF folks in attendance to find some projects to dig into. With the summer season winding down, it was time to remove the pier and swim raft from Loyhead Lake. Helpers rolled up their sleeves and pants legs and got them both safely on shore. There was also a large oak tree that had fallen into the lake a few weeks earlier. A team jumped into action to get the oak cut up and removed from the lake.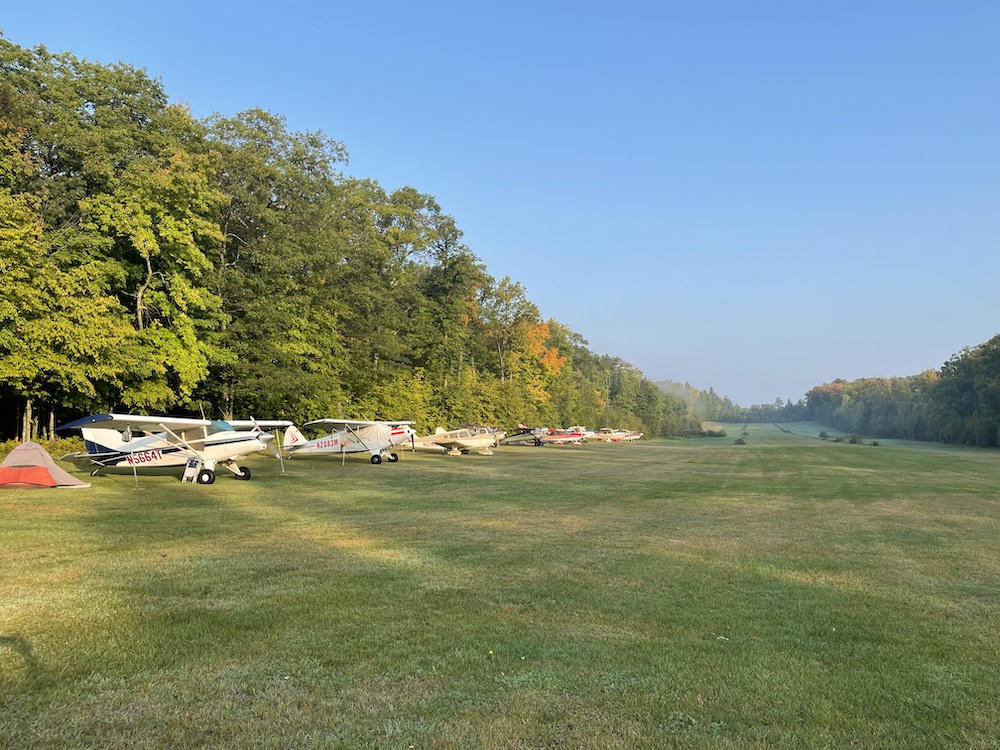 The meals at this event could not have been better. Friday evening featured a good old Wisconsin fish fry, and Saturday's potluck lunch for 250 folks included some outstanding grilled pork chops. A special addition to the meal this year was fresh baked pecan pies courtesy of RAF supporter Rachel Thompson. Remarkably, Rachel brought the ingredients all the way from Oklahoma and then made up the pies in her tent. Judy lent the use of her oven for the baking. When asked if she has ever attended a fly-in without baking a pie, Rachel simply replied, "what would be the point?"
Bob and Judy commented that the 29 airplanes in attendance were very near a record.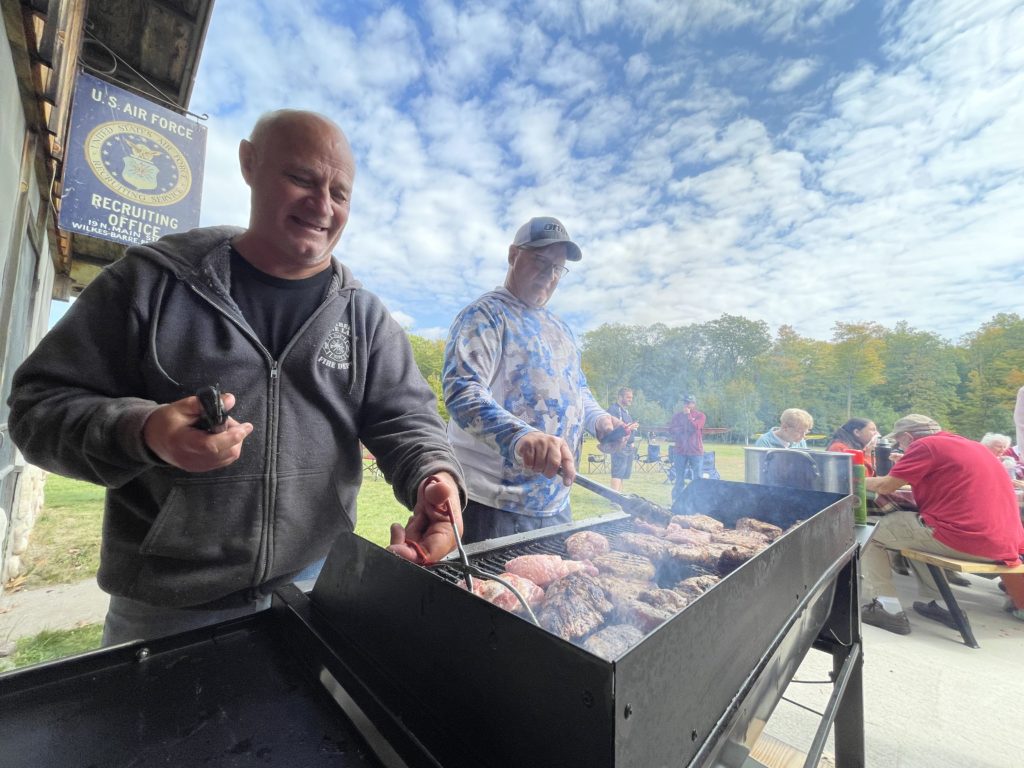 A huge thank you to Bob and Judy for hosting this amazing event, to all the EAA631 family members for their support, and to all the RAF supporters that helped to make it happen.
There are already rumblings that there will be another Lakewood Lodge picnic in the Fall of 2024.
You are invited to enjoy the video below, put together by Voortex Productions, which highlights Bob and Judy's efforts in making Lakewood Lodge such a special place to visit. For further information, visit the Airfield Guide.
Report by RAF Director Jeff Russell
Submitted October 11, 2023