CAMPAIGN TO SAVE TONGASS CABINS CONTINUES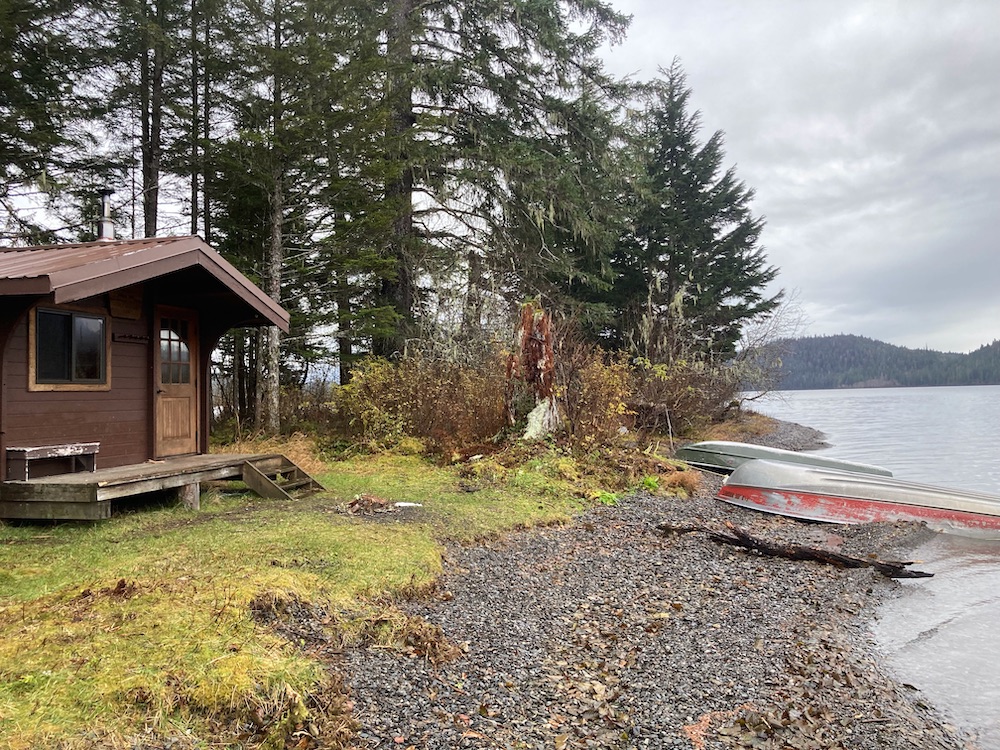 RAF Southeast Alaska Liaison Jeff DeFreest has motivated volunteers to help preserve some of the 140 US Forest Service cabins in the vast Tongass National Forest. Some are in jeopardy of closure due to perceived lack of use. "RAF volunteers delivered our USFS approved RAF informational letters throughout August, September and October to seventeen of these fly-in cabins," DeFreest reports. He also provided the letter to Ward Air, Admiralty Air Service, and Alaska Seaplanes, Part 135 operators that offer transport for visitors to the USFS cabins.
Specifically, letters were posted at these cabins:
Lake Florence Cabin
Lake Kathleen Cabin
Young Lake South Cabin
Young Lake North Cabin
Turner Lake West Cabin
Turner Lake East Cabin
Lake Alexander Cabin
Big Shaheen Cabin
Little Shaheen Cabin
Hasselborg Creek Cabin
Jim's Lake Cabin
Sitkoh Lake East Cabin
Patching Lake Cabin
Tanis Mesa North Cabin
Tanis Mesa South Cabin
Raven Cabins (Situk airstrip cabins)
Eagle Cabin (Situk airstrip cabins)
DeFreest had obtained approval for the letter and its distribution during Zoom meetings with staff of both the Forest Service Alaska Regional Office and the Tongass Supervisor's Office. "We discussed volunteer partnership opportunities to preserve Tongass fly-In lake cabins, also," he said.
To raise awareness of the threat, DeFreest and his wife Kari hosted an "Open Hangar Social" barbecue in August which drew about 30 people from Juneau who are fly-in cabin users. "We want to thank donors Nolan Davis, and Chris O'Brien, as well as Harris Air Service for their generous donation. AOPA and the Alaska Airmen's Association provided information and door prizes.
Additionally, DeFreest provided numerous informal condition reports to the USFS district staff after cabin visits on Juneau, Wrangell, Sitka Ranger Districts and on Admiralty Island National Monument.
Submitted on October 29, 2021