CAVANAUGH BAY GRANT ENSURES GREEN GRASS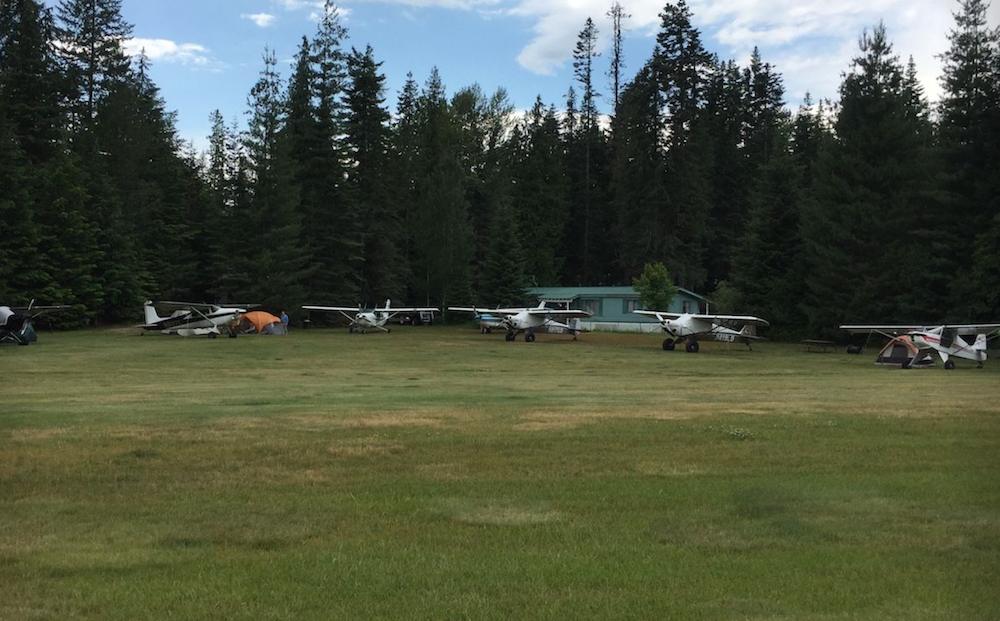 Cavanaugh Bay Airport, 66S lies on the shoreline of Idaho's pristine Priest Lake. "It offers wonderful campsites and access for fishing, hiking, boating, golfing, Cavanaugh Bay Resort, and a place to celebrate campfire food," RAF Idaho Liaison Sparky Parker says. "Camping and the views are spectacular and the airport is actively used by general aviation," he added. Parker was awarded an RAF grant toward a three part fertilizer application process to keep the grass green all summer.
The airport is owned by Idaho Department of Aeronautics, and is a good example of cooperation between groups. Idaho Aviation Association, of which Parker has held positions at both the state and chapter level, has always stepped up to help. Last fall, the Aeronautics Department completed a timber sale to remove encroaching trees, and in April, volunteers from IAA assisted Cavanaugh Bay home owners to help remove the slash and branches from the tree cutting work.
Cavanaugh Bay Home Owners group had paid for the first of the three necessary fertilizer applications; Idaho Department of Aeronautics will provide the third; and the RAF grant provides fertilizer for the second. The Home Owners group will provide the volunteers to apply the fertilizer in late spring or early summer. Going forward, retaining turf quality will require far less fertilizer application.
"This cooperative plan will ensure that the grass will remain vibrant during the heat of the summer months, thereby preserving the integrity of the airstrip for all users," Parker said. In addition to recreational use, healthy turf will benefit state and federal firefighting operations, Parker pointed out.
For more information on this spectacular fly-in destination, see the Airfield Guide.
Submitted June 14, 2022