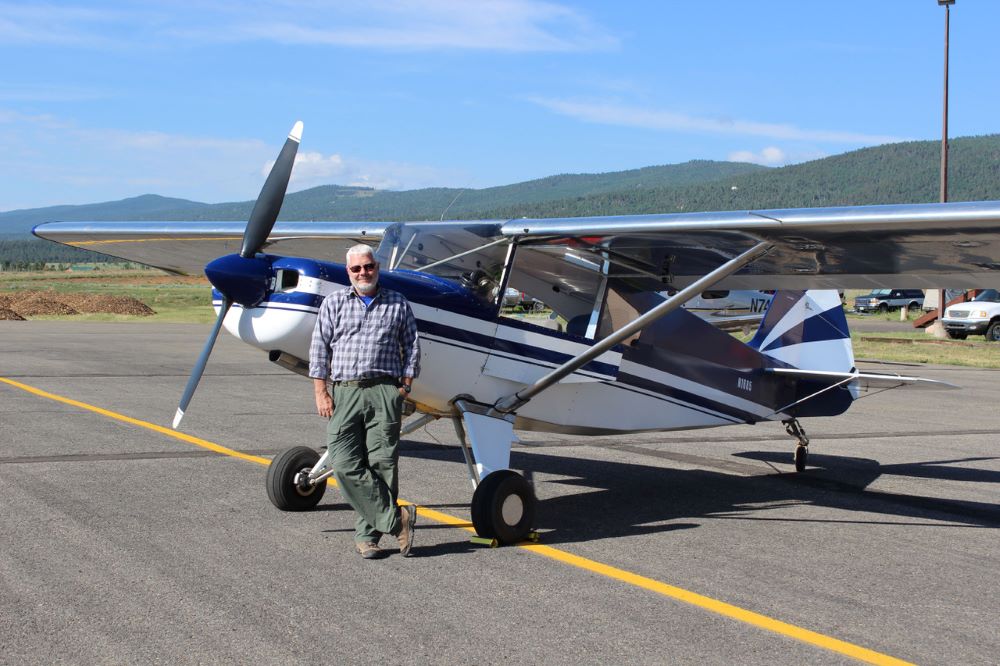 From his gyrocopter, a Quicksilver, Rans S-12, a Maule, and now a Bearhawk for the backcountry, and a Piper Dakota 235 for cross country flights, Chet Leach has found a good balance after 46 years of flying as a private pilot. He began flying in 1975 in Lexington, Kentucky, and for the last 16 years he and his wife Karen have lived in New Mexico.
"At one time, I owned four airplanes," he explains, almost apologetically. "I love the backcountry, but I also love to fly to Oshkosh every year." He is part of the New Mexico group that gives New Mexico backcountry flying seminars there, always well attended. He wanted something faster for those flights, and for the regular flights he and Karen enjoy to and from California and Mexico, and the Dakota with the O-540 powerplant fulfills that mission. They spend five months each year in Mexico, a comfortable four-hour flight in the Dakota.
Chet's career is in the medicinal sciences, and he has lived in eight states to follow professional opportunity and challenges. His experiences include research and development of drugs to treat pulmonary disease, pharmaceutical lab studies and human clinical studies. He has been a consultant to more than 50 pharmaceutical companies. For recreation, Chet and Karen love the outdoors. They've trekked all over the world, and engage in various volunteer efforts locally and internationally.
In addition to his membership in AOPA, he has always supported local EAA chapters. He joined New Mexico Pilots Association, and met RAF New Mexico Liaison Ron Keller. "I'd heard great things about both of these organizations," he said, and he began helping on work parties and attending backcountry fly-ins. "Ron is 'the man' – he helps arrange these work parties, he drives the work vehicle in, and he cooks for us," Chet said. He summed up his appreciation by saying, "These groups combine flying, volunteering, airfield preservation, and camaraderie. The efforts are pretty rewarding. Augmenting the Forest Service here in the west and keeping airfields alive and well is very rewarding," adding, "These groups are tolerant of different opinions – we camp together, and we get along, regardless of our different perspectives."
Submitted on November 9, 2021.