CORN HOLE COMES TO RYAN FIELD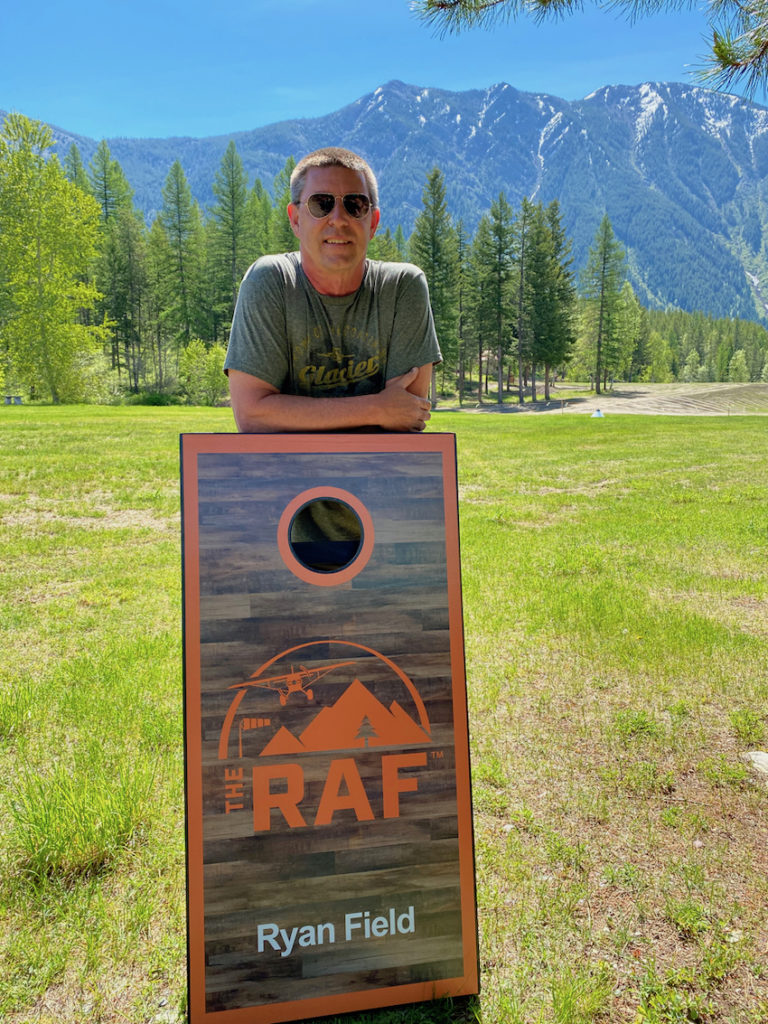 RAF Montana Liaison Scott Newpower noticed the popularity of Corn Hole lawn games during last year's Ryan Fly-in. Caterer Mike Lindemer had kindly brought a set for guests to use throughout the weekend, and folks of all ages enjoyed friendly competition.
Scott decided that the field needed its own setup, and had these all-weather Corn Hole platforms made. He dropped in at Ryan Field on May 30 in his Bonanza to deliver them, and while he was there, made a few passes with the mower.
The field is in very nice shape, and visitors can now find Corn Hole platforms and bags in the pilot shelter.
Submitted on June 3, 2020