CORNUCOPIA VISITORS ENJOY SUPERIOR'S LONGEST DAY

Beginning with Friday evening's locally-caught whitefish dinner, the Solstice weekend Fly-in at Cornucopia Airport (WI23) was a great success, RAF Director Jeff Russell and Wisconsin Liaison Trever Otto reported. Hosted by the Cornucopia Club and the Cornucopia Business Association, more than thirty airplanes showed up at the 2,000-ft turf airfield and, "there were smiles all around," Russell said.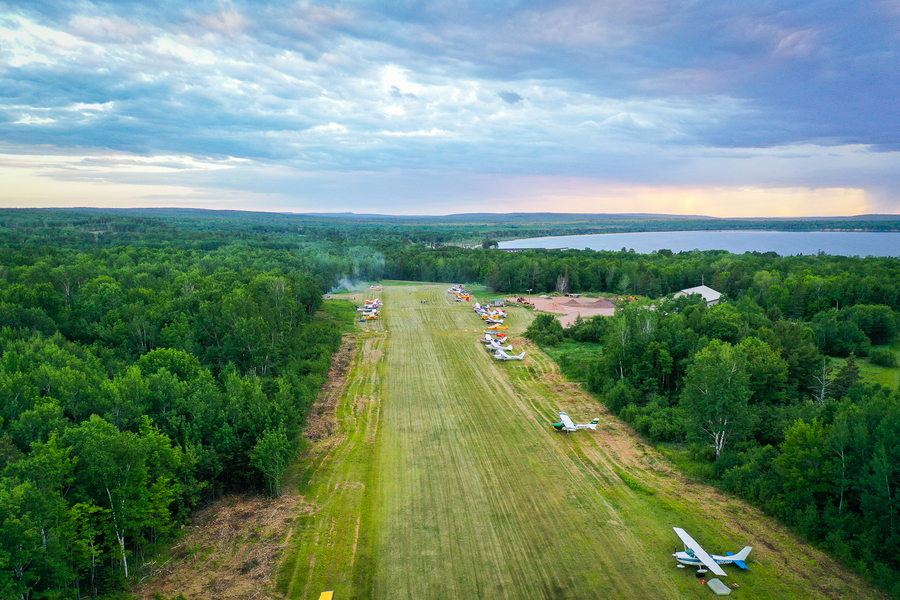 "This airport wouldn't exist today if it were not for the dedication of the Cornucopia Club," Russell explained. The Club assumed mowing responsibilities from the Town of Bell in the 1980s, averting its closure.
"The natural beauty of the area is absolutely spectacular," Russell says. "But as important is the warmth and generosity of the people that call this place home," he adds. More than a dozen locals turned out to provide rides into the village. Others came to empty the garbage cans; some donated firewood, others ran electricity to the new pilot shelter and installed device charging stations. "And some joined us for our evening social events and dinners. A small town welcome at its best," Russell said.
The airport is adjacent to the Apostle Islands National Lakeshore, a group of 21 islands and 12 miles of scenic Superior lakeshore. Some visitors went to the lake to kayak to the sea caves, many enjoyed hiking, fishing, biking, and spending quality time at the campfire during the pleasant evenings. "There were a bunch of kids there too, and I saw them having lots of fun," Russell added.
The event is free, but this year, attendees' donations were sufficient to cover some costs, and Russell and Otto provided a substantial amount to the Cornucopia Club toward mowing and maintenance of the field, managed by Tim Kaseno.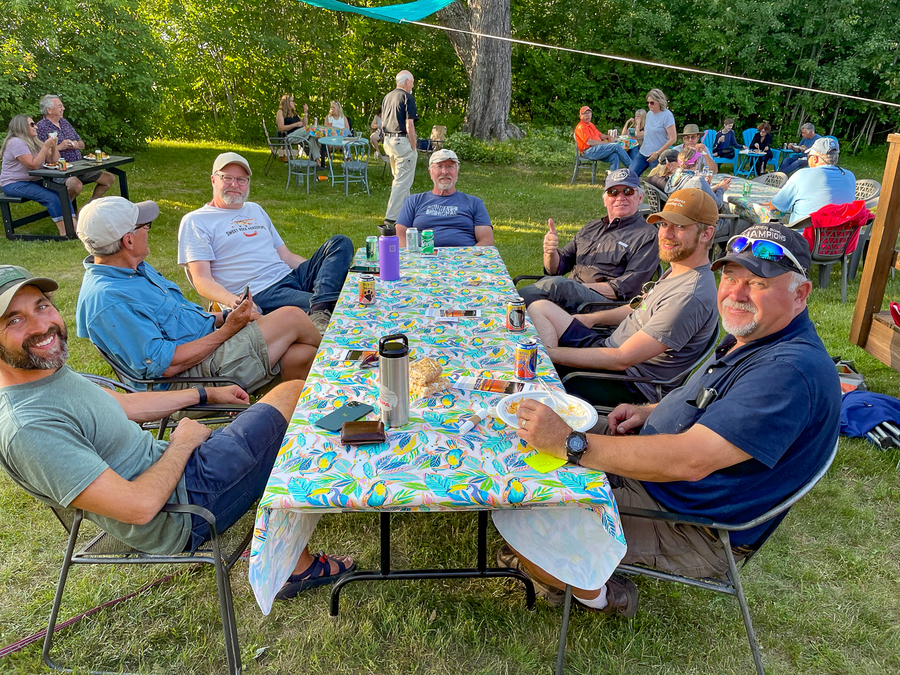 In 2019, the Village of Cornucopia enthusiastically helped raise funds that Russell leveraged with an RAF grant. Village and RAF volunteers built a pilot shelter, tie-downs, picnic tables and procured loaner bicycles for the one-mile ride into town. Russell's prediction, that "Cornucopia is going to continue to benefit from the exposure we have given to their little slice of heaven with lots of returning pilots." has come true.
For information about Cornucopia, see the Airfield Guide.