CREIGHTON ISLAND GETS WX STATION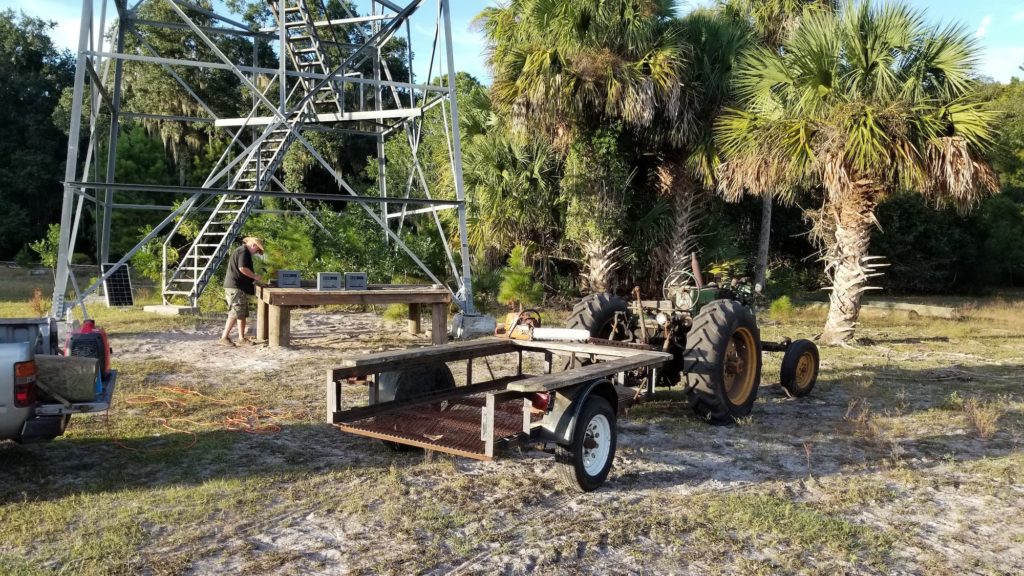 Georgia RAF Ambassador Eric Davis reports on a very successful work week October 7-13 at Creighton Island.
"I'd been exploring the idea of island Internet service for several years now," Davis said. "Having personally flown to Creighton Island many times, I can attest to the diversity of weather relative to the nearest reporting stations," he added. Thus, his desire to establish accurate localized weather.
There is no commercial electricity available on the island, so his design included a pair of 100W solar panels, charging controllers, and enough battery storage to ensure continuous operation for at least a week without any solar charging.
During the work week, Eric was helped by his father Gary, RAF Florida Ambassador Joe Deleon, Chris Sullivan, Atlas Wegman, RAF Georgia Ambassador Brian Unrein, Lucy and Teresa Unrein, Chris Stafford, Alan Sikes, Josh Coggin and his son, Robert Brennan, and Neil O'Connor. They made major strides in bringing Internet service out to the island, connecting to the solar battery plant, weather station, and ADS-B receiver facility that they had previously built.
Davis envisions future expansion that will extend WiFi service to the lodging on the island, and possibly installing runway webcams.
Creighton Island weather data can be viewed on Weather Underground or using this URL: https://smartweather.weatherflow.com/station/10998/grid
The volunteers also cleared a significant number of palm and pine trees that were encroaching upon the runway edges, creating a choke point in the middle third of the runway. They painted some palm stumps to create a strong visual runway sideline. "During future visits, we will continue to chip away at runway edges to increase safety margins," Davis said.
Watch for future accomplishments at Creighton Island, under the leadership of Davis and his crew.
For more information about Creighton Island, visit Airfield.Guide.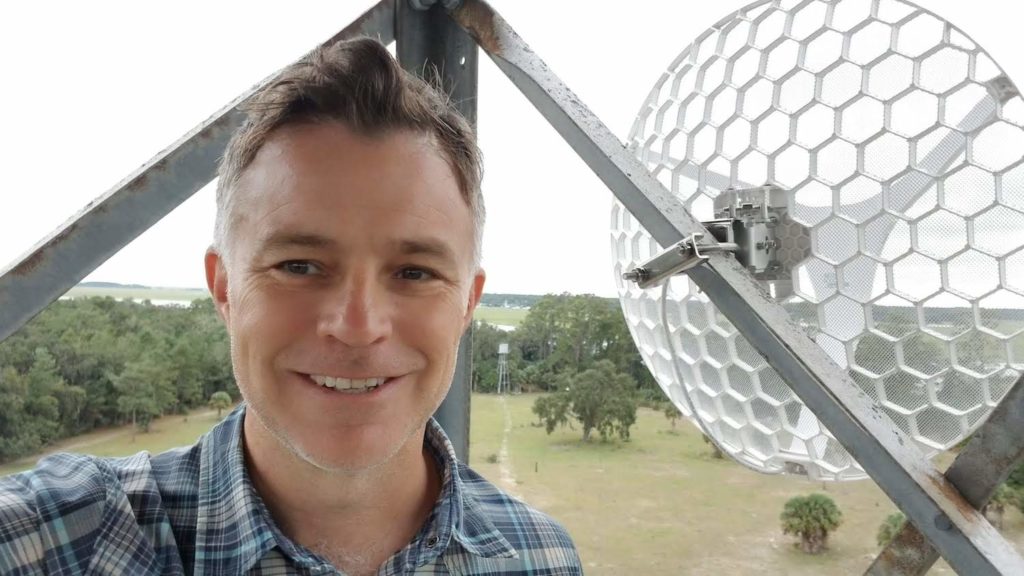 Submitted on October 21, 2019