DEATH VALLEY'S CHICKEN STRIP UPDATE
RAF California Liaison Rick Lach learned in 2011 that Chicken Strip within Death Valley National Park was threatened with permanent closure. Over the years, seasonal washouts triggered the RAF to complete spring maintenance to return the strip to a safe condition.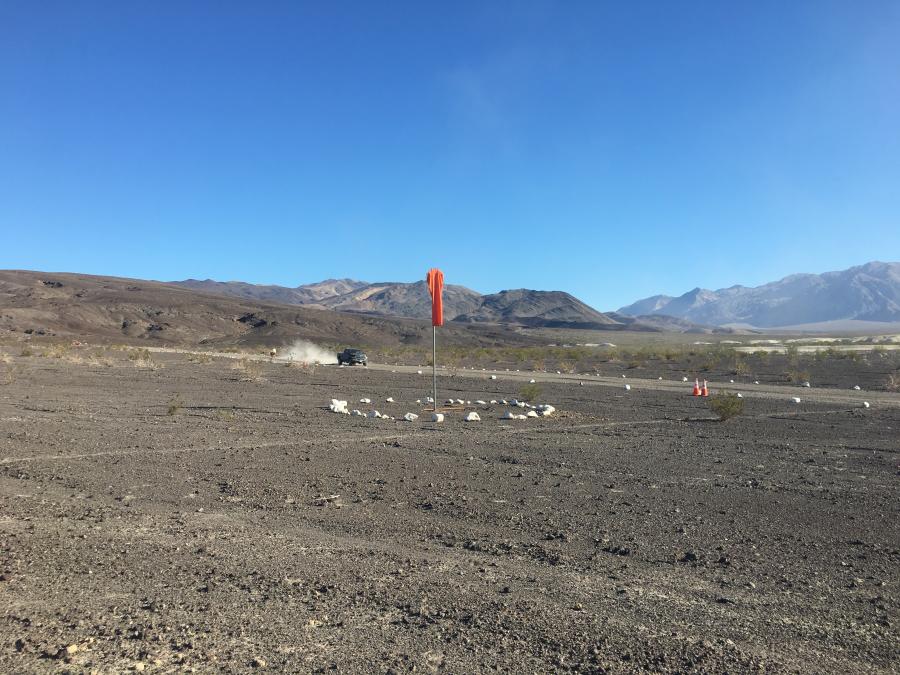 Last summer, the NPS developed five draft Alternatives for the Saline Valley, one of which was requested by local Indian tribes, and proposed that the area be returned to aboriginal conditions, meaning the airstrip would be closed forever. Closure would eliminate the opportunity to fly in to access the palm-ringed hot springs where consistent 107 degree water invites visitors to soak – clothing optional. The only other access requires hours of travel on rocky primitive roads.
Rick became alarmed, because closure would run counter to the 2007 Memorandum of Understanding between the RAF and Death Valley National Park, that formalized the ongoing maintenance partnership between the two parties. The MOU was renewed in 2017.
Montana Liaison Ron Normandeau studied all five Alternatives, and recommended pilots support "Alternative 5", and add a comment allowing aircraft to continue to land at Chicken Strip. The comment period specifically aimed at the airstrip closed in November, and a total of 461 comments were submitted with nine comments opposing the regulation.
"Our input mattered" Ron said. "The Park Service is a federal entity and therefore impressed with feedback from beyond the local area."
Rick spoke recently with Park Ranger Abby Wines who anticipates the Chicken Strip decision will come in May. It is hoped that Chicken Strip will be added formally to the list of sanctioned Death Valley Airports along with Furnace Creek and Stovepipe Wells.
"So far things are looking positive again," Rick said. "I plan to contact Superintendent Mike Reynolds in January to schedule our customary spring work party at the strip," he added.
Submitted on December 21, 2018