DISTRICT RANGER AND OVERSEER OF NEW AIRSTRIP ON USFS LAND RETIRES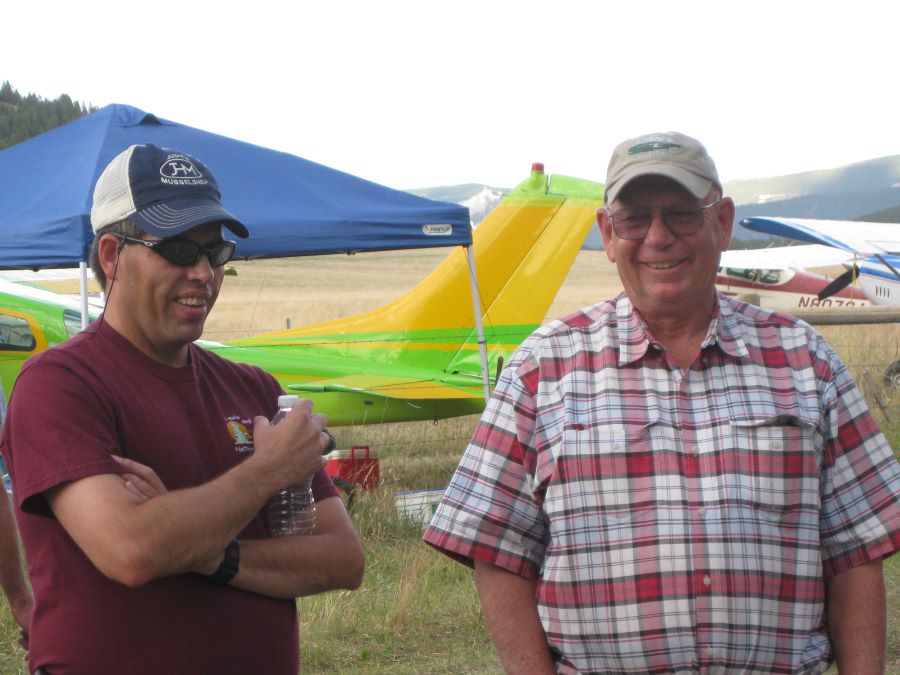 Forest Service District Ranger Ron Wiseman served the Judith-Musselshell Ranger District of the Lewis and Clark National Forest throughout the permitting and creation of Montana's Russian Flat airstrip. He has announced his retirement from the Forest Service.
From the very inception, the RAF and the Montana Pilots Association joined efforts to gain approval on the first new airstrip on USFS lands in nearly 50 years. MPA member and RAF co-founder Dan Prill was involved from the beginning and attended Forest Service planning meetings for nearly six years. "Ron was supportive and professional. He said more than once that it was good working with organizations as competent as both the MPA and the RAF," Prill said. When it came time for the actual construction, Wiseman spent his own time as a volunteer to help. After ten years of cooperative effort, the new airstrip was dedicated in August 2011.
"Ron has embodied all of what you would hope for in a District Ranger. My time with him was enjoyable for sure. I never felt he was anything less than diligent and was always fair," RAF Chairman John McKenna said.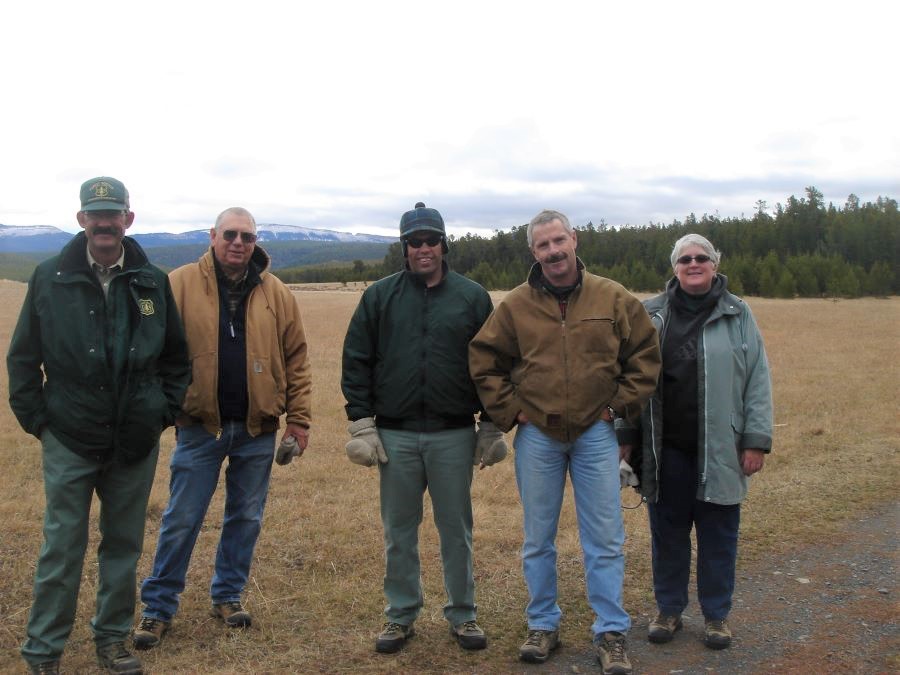 The opening of this recreational airstrip (M42) provided a new backcountry location, and demonstrates that aviation is a legitimate user of public lands in the US.
"The Aviation community has been great to work with and I think the Russian Flat airstrip is a great success story!" Wiseman emphasized.
MPA and RAF volunteers provide seasonal maintenance, and on October 8, 2021 a group led by Past MPA President and RAF supporter Pete Smith flew to Russian Flat and cleared downed trees from the access road and camping area. They repaired and painted signage, installed a lock and key box for the outhouse and restocked it; they weed whacked the aircraft corral and assessed maintenance needs for the 2022 season. Smith sent Wiseman a complete recap of the work and volunteer information for his successor, adding, "It has been enjoyable working with you over the years and good luck in your future endeavors."
Reflecting on all the USFS planning meetings with RAF co-founder and Director Emeritus Dan Prill, McKenna thanked Wiseman for all his efforts as well. "I know I speak for the entire aviation community when I say congratulations on your retirement," he concluded.
See the Airfield Guide for more details.
Submitted on October 25, 2021.