DONOR APPRECIATION RYAN FLY IN
In spite of a weekend full of rain, everyone attending the 2014 Ryan Donor-appreciation fly-in (Ryan Field 2MT1) enjoyed the company, abundant food and flying. Nineteen airplanes picked their way between rain showers to arrive and camp at the field. Some folks enjoyed the warmth of the nearby Belton Chalet.
Jeanne MacPherson and Bill Gallea gave a safety presentation including a review of first-aid in the event of an emergency landing. The two Univ. of MT wildlife biologists worked throughout the weekend, but made time to answer the many questions folks had about the noise study.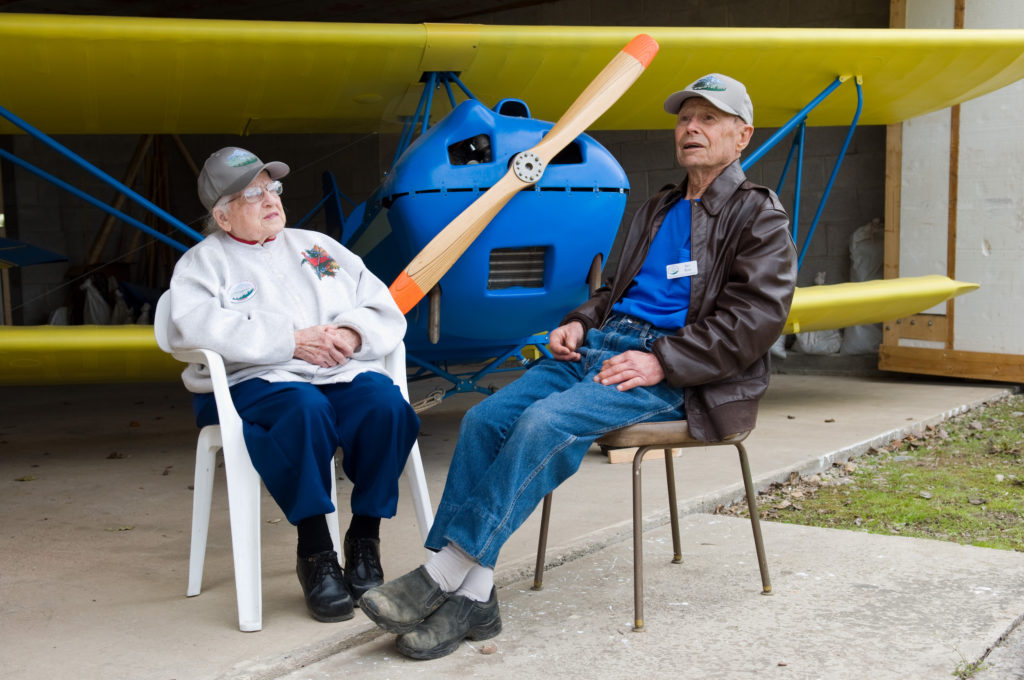 Ben and Butchie attended Friday evening's meal and 92 folks enjoyed Saturday's traditional steak barbecue. Larry Ashcraft landed his Cessna 182 in the rain in time to help Jon Hudson cook each steak to perfection. There was a fresh salmon filet and potluck salads and desserts overran the large picnic table in the pilot shelter. Wayne Whitley entertained with his guitar around the campfire.
The new shower house was well-received, as was the availability of good mountain well water. The many cooks in the kitchen raved over the propane cook-top that Dennis Toepke had fabricated and delivered in time for the event.
The RAF wishes to thank everyone who participated and shared their weekend with the RAF. Especially those who helped prepare and clean up, and kept smiling in spite of just a "bit" of rain.
Anyone wishing to land at Ryan Field 2MT1 is required to obtain a current safety briefing prior to landing.
Submitted on July 7, 2014.