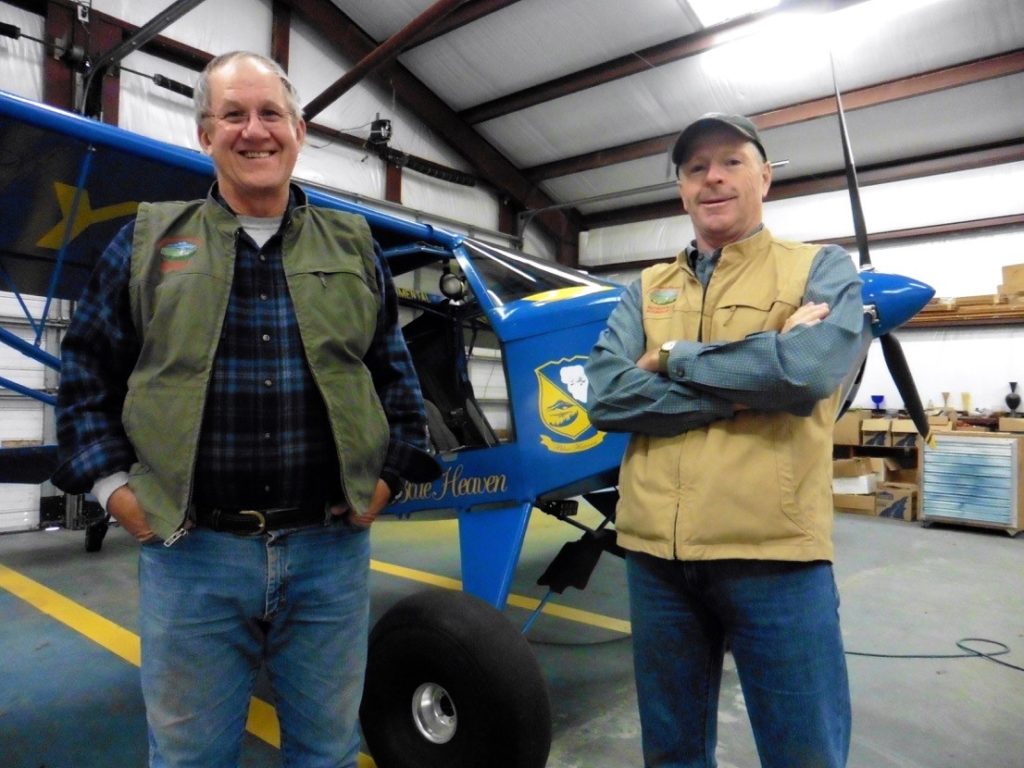 Imagine RAF Arkansas State Liaison Dave Myrick's surprise when RAF President John McKenna dropped in on him for a visit. Dave joined TEAM RAF in June, 2012, and hit the ground running. That year, while building his Highlander, he managed to volunteer over 150 hours on RAF projects. By June of 2013, he'd completed his airplane and gave the RAF over 350 hours of his time. No wonder John picked up the check when they had some of the best barbeque around.
Dave has not only quadrupled RAF membership in Arkansas, he was a key person in getting aviation added to the Recreational Use Statute in his state. And he has taken on the challenge of helping other states pass similar legislation – one of the RAF's goals.
The RAF and Arkansas are lucky to have Dave around.
Submitted on November 24, 2014.