EAGLE SCOUT PROJECT SUPPORTS AVIATION COMMUNITY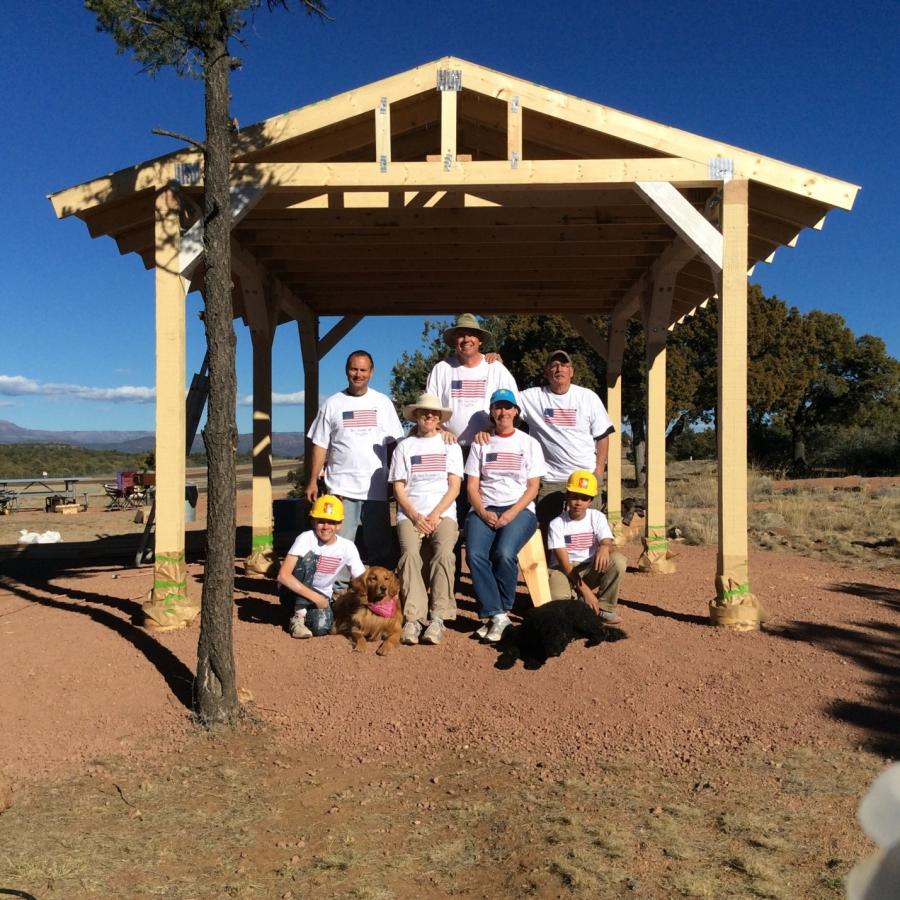 Thirteen year old James Nebrig first realized the need for a picnic shelter at the Payson (KPAN) airport campground when he was visiting the site with his parents Ken and Lorrie. They were there just a few years ago, when a sudden storm came up sending them all looking for shelter. It was at that time that James began working out a plan to make such a shelter the object of his Eagle Scout Community Service project, the last project necessary to complete his Eagle Scout status. Making Eagle Scout at his age is an accomplishment all by itself, but add to it managing such a project at such a young age and you've got a pretty special young man! Many of us have had home improvement projects which involve designing, planning, permits, inspections, and managing the various contractors. Even as an adult, it's enough to make one think twice, but James worked with his parents to carefully execute all these tasks and provide a shelter for the aviation community. From selecting a plan, to filing permits, and the final city inspection, James was involved at every step. Stef and I had to jump in our RV-8 and fly up to Payson the last weekend of construction just to see it with our own eyes and give our personal thinks to James and his family.
This was not his first public service project for the aviation community, as James' first project took place when he was only ten and he took on the task of re-marking the then newly re-opened Grapevine Airstrip located on Arizona's Tonto National Forest. If we had a few more young folks like James around, we'd have a better world.
Aviation is nothing new to James. Both his father, a SWA Captain, and mother, a private pilot who loves her Cessna 140 tail dragger, are active in the Arizona pilot community. James plans on beginning work on his private pilot certificate after his completion of Eagle Scout this summer.
You cannot beat Payson for first class camping with its hot showers, clean bathrooms, and even the Crosswinds restaurant! Don't miss the opportunity to check out this beautiful new shelter and give a well-deserved thanks to James and his family as we'll be joining them at KPAN for camping and cookout the weekend of May 15, 16 & 17th. If you don't camp, come enjoy a great meal that Saturday afternoon and bring your favorite side dish.
Submitted on March 10, 2015.