Social Media Volunteer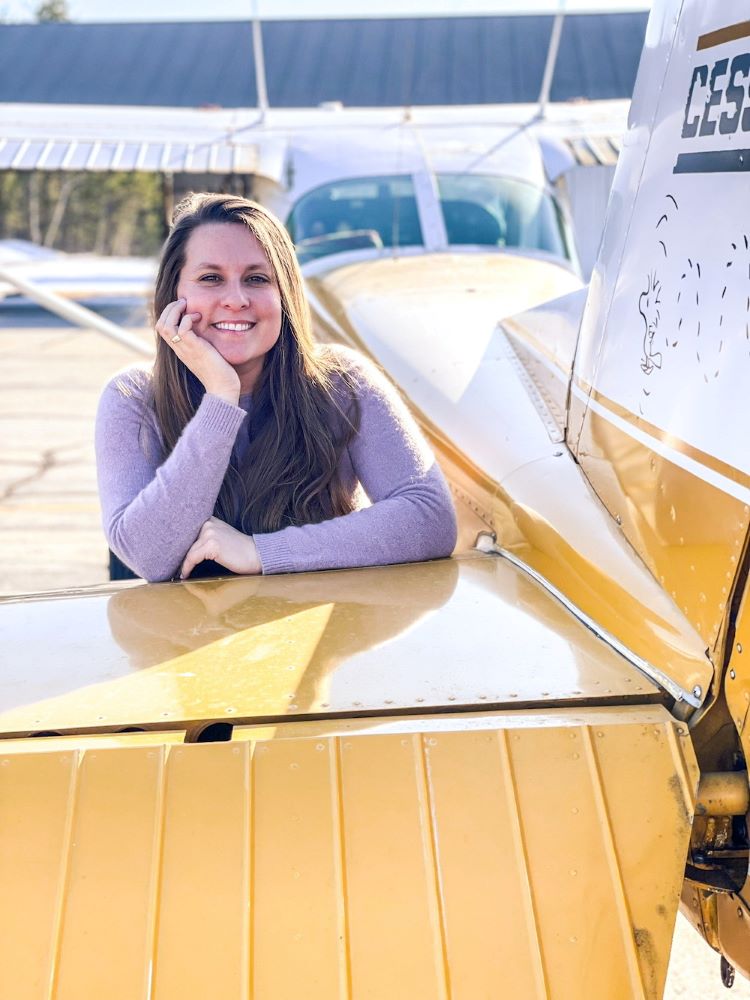 Erin Meltzer grew up in an aviation family and loved flying with her dad. She attended Johnson & Wales University in Rhode Island and graduated with a BS in Hospitality Management and Travel and Tourism. Shortly after college she worked on private yachts as a stewardess and then as a flight attendant with Endeavor, a regional airline. All the amazing female pilots she worked with inspired her to become a pilot herself.

Missing the ocean and the freedom and creativity of yachting, she went back to the sea and used the income toward flight school while still working full time. When COVID hit, she freelanced on yachts, rather than working full time and purchased a Cessna 172 with her dad to finish her training and to commute to her new job as the Household Manager of a private estate on the coast of Maine.

"I like to drive spiritedly, sail competitively, and fly safely, she says. "I lean toward the unconventional and live in an antique wooden caboose at a scenic rail yard when I'm home," she added.

She was active with the 99s and was on the board of directors for the Eastern Slope Aviation Academy, a non-profit hands-on opportunity for kids to explore aviation through STEM curriculum.

Growing up in rural Maine, she appreciates the RAF's focus on adventure flying, and is excited to be involved. She looks forward to new adventures, working on additional ratings, and of course, her tailwheel endorsement and seaplane rating.
Submitted on May 19, 2022.