ERIN WHITE TO ASSUME RAF VOLUNTEER COORDINATOR DUTIES
As Sarah Chandler phases out of her position as Volunteer Coordinator for the RAF, we welcome Erin White.
Erin's resume is extensive and impressive. She started out her writing career in 1994, working as a reporter in the Silicon Valley. Among her many accomplishments, she's especially proud of the four years she directed marketing and communications for a non-profit organization that provides life-changing outdoor adventures for people with disabilities.
For the past six years, Erin was a freelance writer and marketing consultant in Crested Butte, Colorado and Bozeman. Her articles about travel, the outdoors and adaptive sports have appeared in numerous publications. In May of this year, Hachette Book Group published her full-length travel guide about Rocky Mountain National Park.
Erin and her husband Eric live in Bozeman with their five-year-old son. Although not a pilot herself, she has enjoyed GA flights with her father-in-law, and her husband has his private pilot license.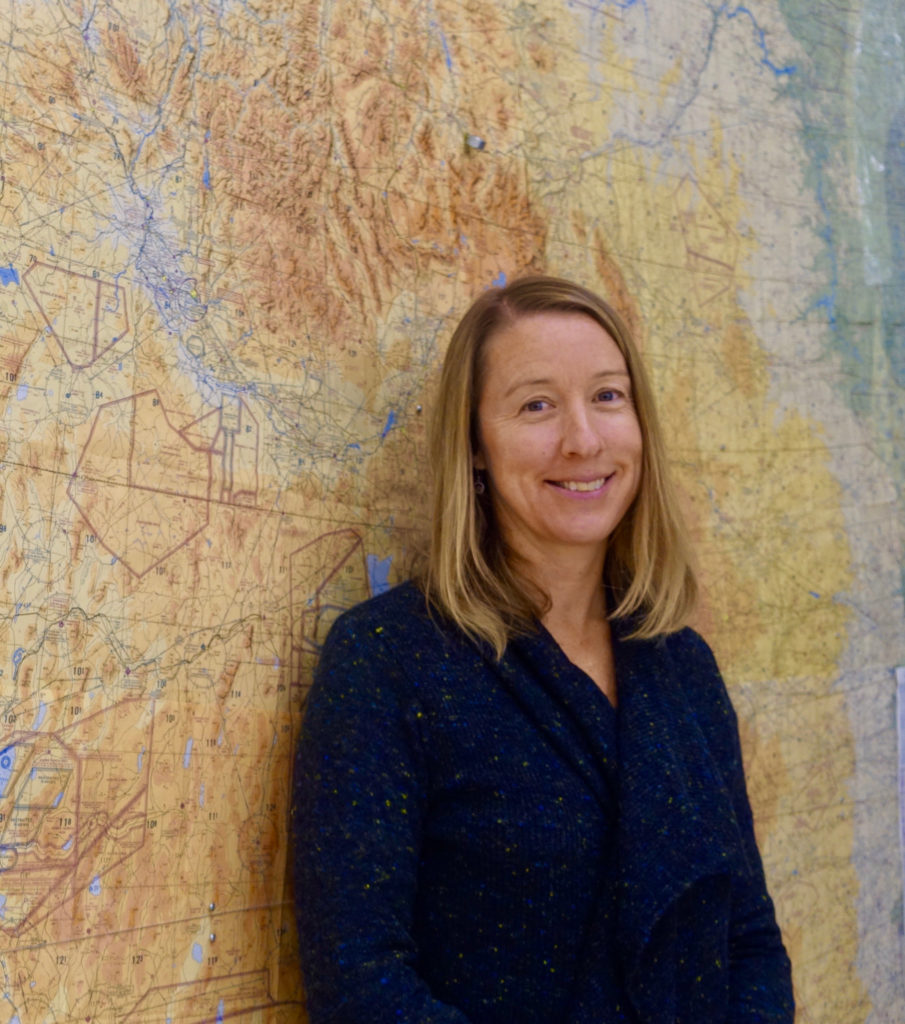 Erin is working with Sarah during a transitional period, and will assume full Volunteer Coordinator responsibility on January 1.
RAF Chairman John McKenna introduced Erin during October's "Fire Hub Chat" teleconference. "I have worked as a volunteer or staff member for a number of non-profit organizations," she told the group. "I understand what it's like to have that passion," she added, with obvious enthusiasm in her voice.
The entire RAF organization welcomes Erin, and extends a huge thanks to Sarah for her hard work, weekend hours and her great spirit these past two years. We wish her the best as she returns to her first passion of professional nursing.
Chairman McKenna added, "As the RAF says thank you to Sarah, we welcome Erin to the VC position. We're confident Erin will build on the great work that Sarah initiated.
Submitted on October 29, 2017.