ESCALANTE IS THIS MONTH'S FEATURED AIRSTRIP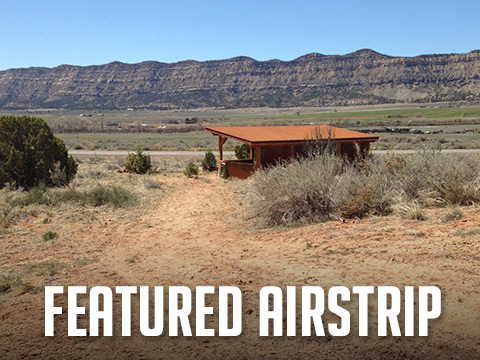 Each month we highlight an airstrip where the RAF has had involvement. We hope that you will get out and enjoy these airstrips. This month's Featured Airstrip is Escalante Airport in Utah, (1L7).
This 5,000 ft paved runway is just southeast of town on Highway 12, the "Journey Through Time Scenic Byway", and is lined on both sides by picturesque Grand Staircase-Escalante National Monument. A rustic shelter was built on the field with funds and volunteer labor from the RAF, the Utah Back Country Pilots, many private donors and local volunteers. It provides amenities for camping such as potable water, electricity, a gas barbecue, microwave, and mini fridge, and is surrounded by several scenic tent spots, a commemorative fire ring, and stacked firewood. Visitors can also enjoy a heated (and cooled) pilot lounge with WiFi, restroom, shower, and Keurig-style coffee – sponsored by the local ATV rental enterprise. A courtesy car is available.
See airfield.guide for details.