FAREWELL TO CAROL "PINKY" STRONG IN RETIREMENT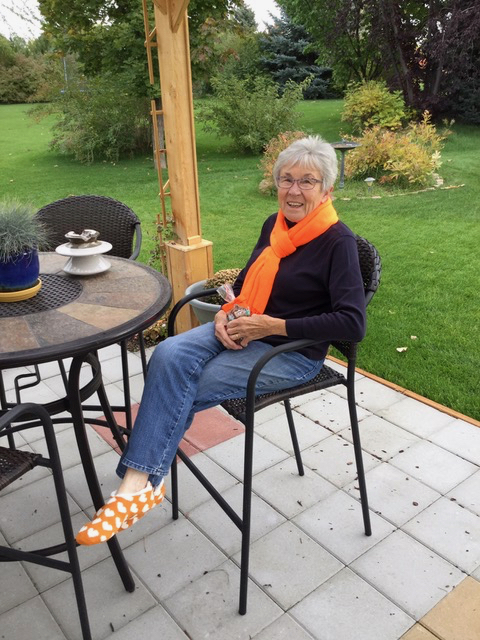 Carol "Pinky" Strong began writing RAF thank you notes to donors and volunteers a decade ago, and became the very first "Vice President of Appreciation." She is stepping away from that duty, after thousands of handwritten notes, to enjoy more retirement time with her husband Tom and their family, using their RV-9A and their new travel trailer.
"Pinky set the standard and raised the appreciation bar that we all operate under today," RAF Chairman John McKenna said. "She led by example and created a part of the RAF culture that is unique," he added. People express how pleased they are to receive a handwritten thank you note in this day of electronic conveniences. They call, email, and mention them at RAF get-togethers. "I would almost bet that just about as many people know Pinky as know any other member of the RAF," John said, thanks to the number of notes she has sent.
"Our RAF VPs of Appreciation are a gift, especially for John and me," Administrative Director Tricia McKenna said. "We were writing all the thank you notes ourselves when Pinky offered to help. She bought a calligraphy pen and put her heart and soul into thanking people," Tricia added.
Now there are nine volunteer VPs of Appreciation on the RAF team, inspired by Pinky. "I value each one, as they personally express gratitude to our many RAF donors and volunteers," Tricia said.
All of us wish Pinky well as she pursues new adventures, knowing she and husband Tom will always be good friends of the RAF.
Submitted on March 30, 2020