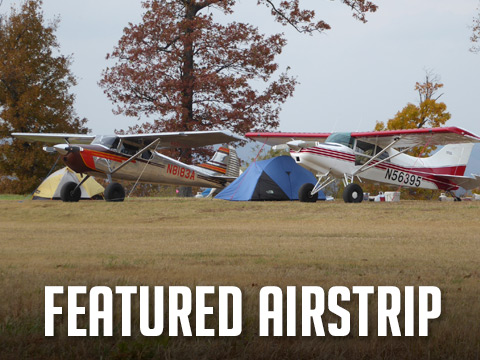 Each month we highlight an airstrip that the RAF has positively impacted. We hope that you will get out and enjoy these airstrips. This month's Featured Airstrip is Trigger Gap in Arkansas. Trigger Gap is a 3000' x 75' strip located in Berryville, Arkansas. Amenities include camping, canoeing and picnicking.
The RAF raised funds for this newer 3,000 ft. grass airstrip in the beautiful Ozark Mountains through private donations. It's located on Nature Conservancy lands, and a long-term lease ensures its future. Local RAF volunteers helped construct the airport and have committed to ongoing maintenance.
For more information about Trigger Gap, please visit the Airfield.Guide.
Submitted on September 3, 2019