FEATURED AIRSTRIP: ARCADIA, FL
Each month we will be highlighting an airstrip that the RAF has had an impact on. We hope that you will get out and enjoy these airstrips. This month's Featured Airstrip is Arcadia Municipal Airport. (X06)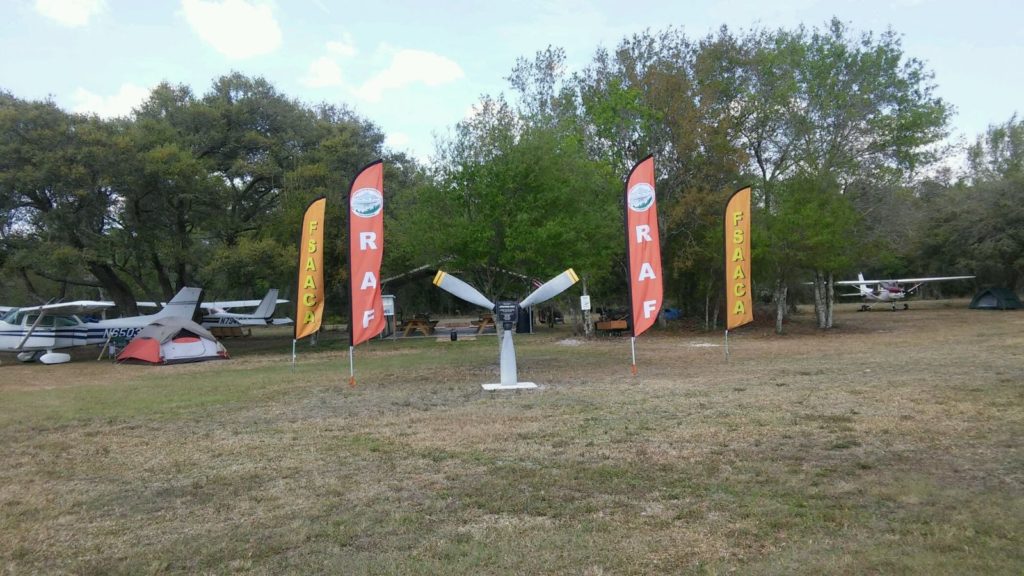 Arcadia Municipal Airport (X06)
Friends of Arcadia Airport, Inc. (FoAA) worked hard for about four years to breathe life back into Arcadia Municipal Airport (X06) about 60 nm southeast of Tampa, Florida. They designed, funded, and built a Fly-In/Camp-Out Center they call "Aviation City" right on the airport that serves a municipality of about 7,500 people.
FoAA volunteers logged hundreds of hours clearing the land and building the unique site, the first such place in Florida – and perhaps anywhere in the nation – where a pilot can taxi their aircraft right into the campsite and park the plane under beautiful live oaks and pitch a tent.
The Recreational Aviation Foundation's Florida delegation, led by former Florida Liaison Jack Tyler, assisted in many ways during the long process. "Their help was invaluable," said FoAA President George Chase, "and we appreciate the continued support of the RAF to this day."
The site also features a 20×30-ft pilot shelter with picnic tables, running water, electricity, a beautiful brick fire hub, clean portable toilets and barbecue grills donated by the RAF.
The campground is available for pilots to use 365 days a year although most guests fly in to enjoy the prime season, from October through April. Reservations are required for site use and Mr. Chase encourages aviation clubs or groups to contact FoAA for meetings or gatherings. "Friends of Arcadia Airport can provide support for a successful fun-filled event," he added. The site can host about 35 aircraft and tents under the canopy of trees, but there is more room on open grass adjacent to the campsite.
See Friends of Arcadia Airport's website at www.FoAA.us or email Friends@FoAA.us for more details.
Submitted on November 2, 2016.