FEATURED AIRSTRIP: CORNUCOPIA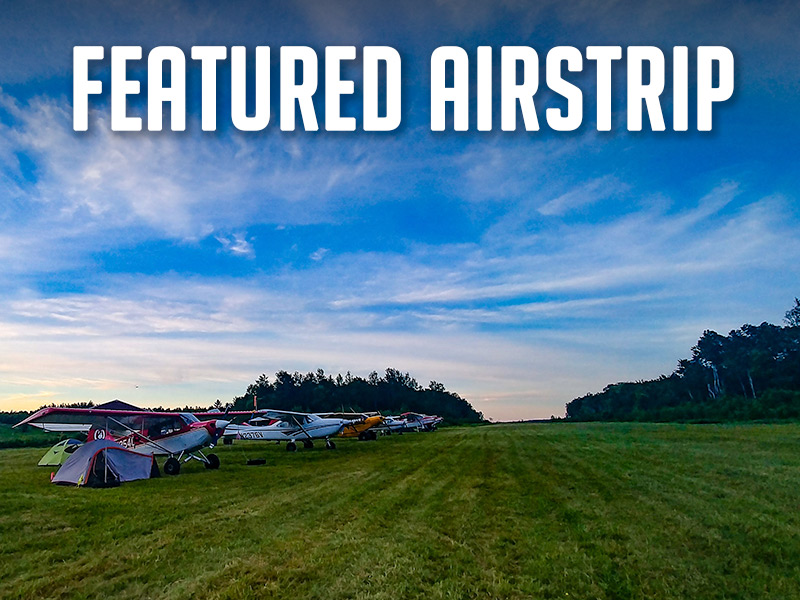 Each month we highlight an airstrip where the RAF has had involvement. We hope that you will get out and enjoy these airstrips. This month's Featured Airstrip is Cornucopia in Wisconsin, (WI23) a 2,010 x 80-ft turf runway on the south shore of Lake Superior, adjacent to the magnificent Apostle Islands National Lakeshore. "Not only is the scenery spectacular, but there are also incredible recreational opportunities in the area including kayaking to the sea caves, hiking to waterfalls and the shoreline above the caves, and trout fishing in a nearby stream," RAF Director Jeff Russell says.
The airport manager and local businesses rallied with donations and volunteer labor to help the RAF make the airport more inviting. Russell has overseen improvements and new amenities including a pilot shelter, picnic tables, tie-downs, and bicycles. RAF Wisconsin Liaison Trever Otto recently arrived at WI23 in his Maule to install pilot shelter flooring and remove brush. More information about recent collaborative improvement efforts can be found here.
The village of Cornucopia is within walking distance and local businesses offer ways to enjoy recreating on or near this legendary freshwater lake, the world's largest.

The village and the RAF are working with the Wisconsin Bureau of Aeronautics to change Cornucopia's listing from private to public use. In the meantime, the public may use the airfield year-round with prior permission. Please call manager Tim Kaseno at 612-877-1095.

For more details, see the Airfield Guide.