LOCALS PITCH IN ON CORNUCOPIA IMPROVEMENTS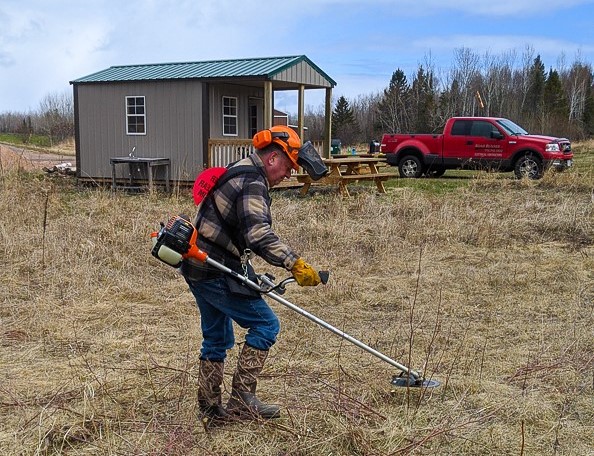 Improvements are continuing this spring at the RAF-supported Cornucopia, WI airstrip, W123. Cornucopia is the northernmost village in Wisconsin and sits on the south shore of Lake Superior, adjacent to the magnificent Apostle Islands National Lakeshore. "Not only is the scenery absolutely spectacular, but there are also incredible recreational opportunities in the area including kayaking to the sea caves, hiking to waterfalls and the shoreline above the caves, and trout fishing in a nearby stream," RAF Director Jeff Russell says.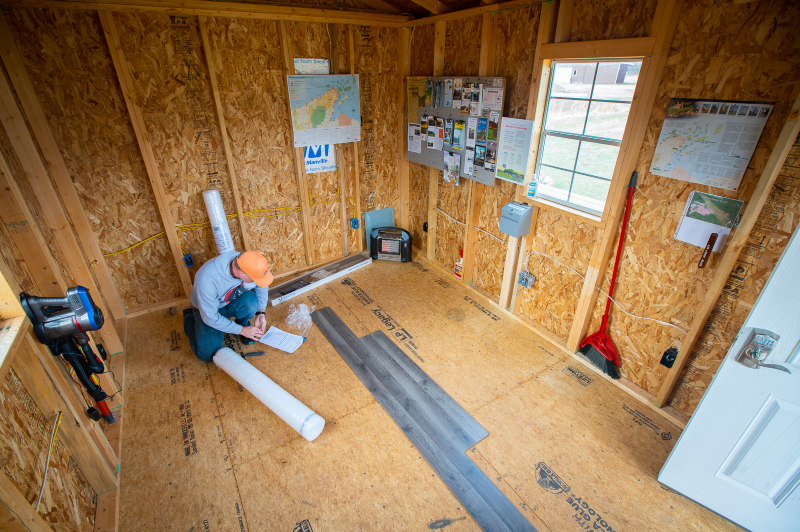 In 2019 a pilot shelter was placed at the airstrip with help from the Village of Cornucopia and the RAF. In mid-April, RAF Wisconsin Liaison Trever Otto and Russell flew in to install flooring, and help trim brush. Further plans for the pilot shelter include electrical wiring and finishing the interior walls. "It is simply amazing how the local community is rallying behind their strip," Russell adds. The electrical work is being donated by electrician Jesse Kaseno and his daughter. "It certainly doesn't hurt that Jesse is also the brother of the airport manager, Tim Kaseno," Russell points out. To finish the interior walls, Matt Hipsher is donating and milling the white pine lumber, harvested right off his local farm.
The Village and the RAF have been working with the Wisconsin Bureau of Aeronautics to change Cornucopia's listing from private to public use. To support this change, projects were started earlier this spring including removing brush from the sides of the runway and clearing a few trees. Airport Manager Tim Kaseno secured cones per Aeronautics' directions to mark the runway. Local business owner Josh Illick donated his time and equipment to clear a large area of brush. "It's simply amazing what a skid steer with a brush deck can accomplish in the hands of a skilled operator," Russell said.
See the Airfield Guide for more information about Cornucopia.
Submitted on April 29, 2021.