FEATURED AIRSTRIP: DOUBLE CIRCLE RANCH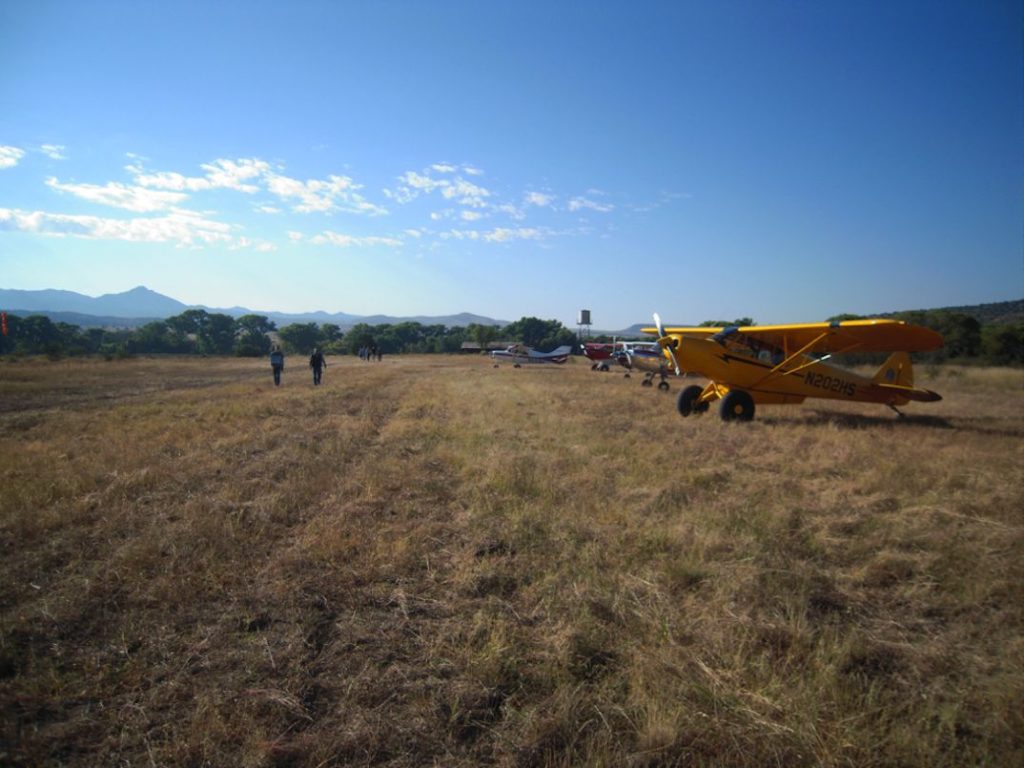 The Double Circle Ranch (Z66) is located on the Clifton District of the Apache Sitgreaves National Forest roughly 29 miles northeast of Safford, Arizona. The ranch, homesteaded in 1878, was one of the largest ranches of the southwest. In the 1950's the then ranch owners built a log cabin lodge, bunk house, and airstrip in an attempt to convert the working ranch into a Dude ranch. The last of the private holdings were ultimately traded in a land swap with the USFS in 1989. In response to a request for help in preserving the old site from the grazing permittees Doug Dressler and Wilma Jenkins, negotiations between the RAF, Arizona Pilots Association and the USFS District Ranger Carol Telles and her recreation team began. Roughly one year later in 2014, the airstrip was cleaned up and pilots arrived for the first time in roughly 20 years in an effort to help preserve the site, its structures and history. Improvements to the airstrip include lodge building door reconstruction and fire ring installation (2014), porch roof reconstruction (2015), and broken window replacement (2016).
For more information about Double Circle Ranch, visit the Airfield Guide.