FEATURED AIRSTRIP: FORT KENT, MAINE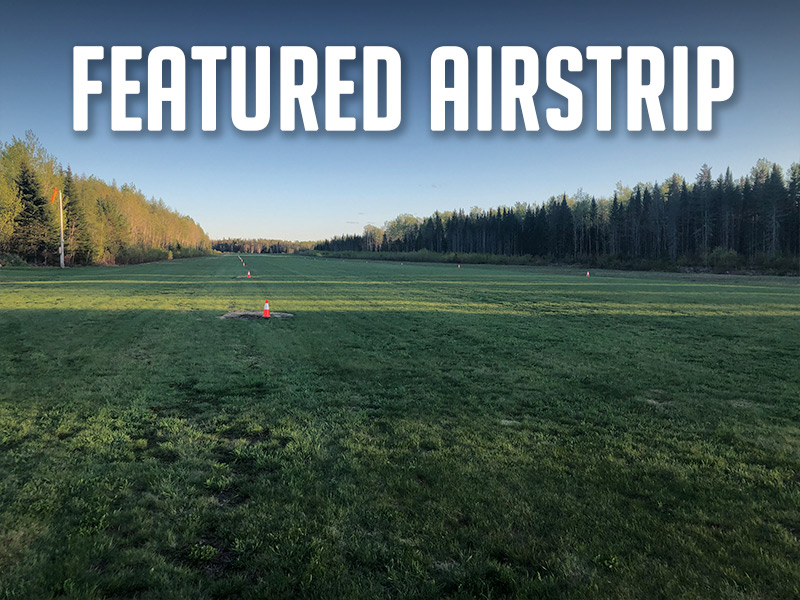 Each month we highlight an airstrip with hopes that you will get out and enjoy these special places. The June Featured Airstrip is Fort Kent, Maine.
"It's a good time to visit Fort Kent, Maine," RAF Maine Liaison Andy Rowe says, of this naturally beautiful airfield in Maine's northernmost region. Fort Kent Airfield, FTKEN is 2,150 feet of turf with an outhouse and picnic/tent shelter near the tiedown area at the north end of the field. "The airport offers great opportunities to camp out. Take a short hike down to the Fish River Falls for a picnic or put in some great fishing," airport manager George Dumond says.
The village of Fort Kent began in the 1830s as a bastion to protect rich timberlands that both the US and Canada claimed during the Aroostook War. This "War without Battles" ended with a treaty that established the international border in the center of the St. John River. Fort Kent lies in its northern bend, actually placing the village north of Quebec City. Visitors can tour the original log blockhouse, among many other attractions. "The area really is a great place to fly in and enjoy the great Acadian culture," George adds.
Five miles north of the field, the village has hotels, motels, restaurants and sporting camps. For the ultimate pancake breakfast, plan on the Ploye Festival and sample this local Acadian buckwheat pancake. Fort Kent holds the title to the World's Largest Ploye, a buttered pancake 12 feet in diameter.
The airport is not plowed during winter, but ski planes use the field. Winter visitors can enjoy downhill skiing nearby, or plenty of cross-country trails. Equipment rentals are available. The CanAm International Sled Dog Race is a qualifier for Alaska's Iditarod, and is held each year on Main Street. For more information on local transportation and lodging, call or email Mr. Dumond at 207-231-2286, grdumond@fairpoint.net.
The Fort Kent Chamber of Commerce lists current events and attractions. For more information about the airfield, see the Airfield Guide.