FEATURED AIRSTRIP: MARCY FIELD, NEW YORK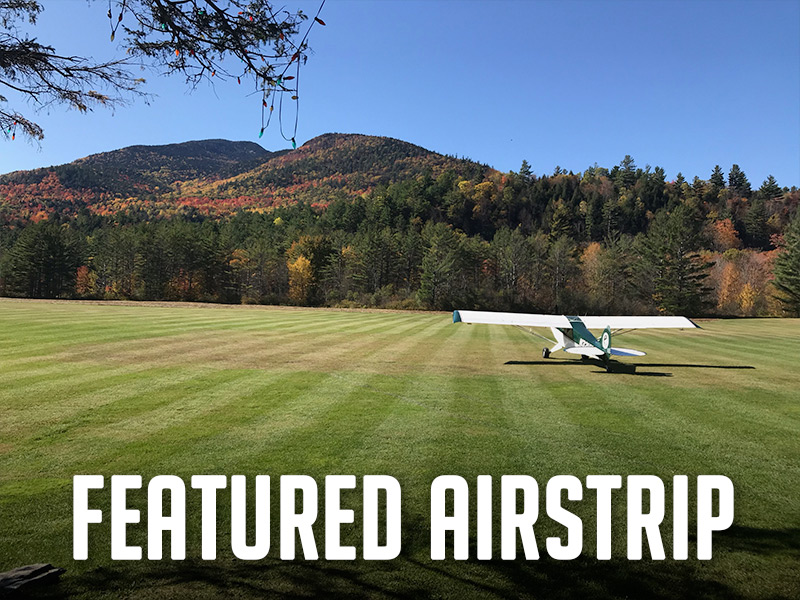 Each month we highlight an airstrip with hopes that you will get out and enjoy these special places. The October Featured Airstrip is Marcy Field, New York.
Marcy Field, (1I1) is a 2,390 turf airfield near the hamlet of Keene, NY in Adirondack Park, a preserve that includes 15 of the 46 High Peaks, including Mount Marcy, New York's highest mountain. "There is world class fishing on the Ausable River and local outfitters are within a mile for your needs, as well as guides. There are many trailheads to the mountains in the area," RAF New York Liaison Doug Turnbull says. The field lies eight nm southeast of Lake Placid – host of the 1980 Winter Olympics – which gives an idea of its setting.
The RAF is featuring Marcy Airfield this month for its appeal as a recreational destination, and because of the cooperative success it enjoys with the Town of Keene and local volunteers.
In 2020 an RAF grant was used to remove encroaching trees and brush. The Town of Keene provided equipment and manpower, and volunteers from the Adirondack Aviators group helped accomplish the work. "You are a fantastic organization and you have done a lot for Marcy Field," Assistant Airport Manager Bob Rose said at the time.
The airfield area is popular for recreation and bustles during the summer farm market, and last summer, Turnbull used an RAF grant for durable signage along the runway to prevent car and pedestrian encounters. Again, Town workers, along with the Adirondack Aviators, provided labor to install the signs.
The RAF values its partnerships with other stakeholders, and thanks all who have worked to preserve this beautiful airfield for public use.
Find details about Marcy Field in the Airfield.Guide.
Submitted on September 30, 2022.