FEATURED AIRSTRIP: MILES FIELD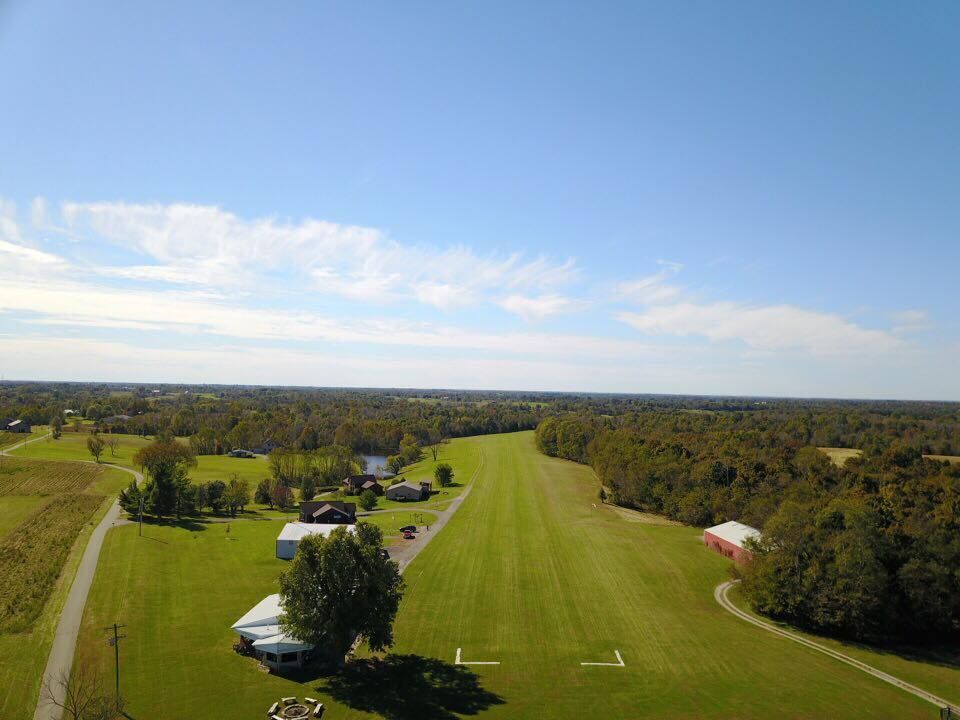 Miles Field, (3KY9) 26 nm SE of Louisville, Kentucky was developed by Bob Miles in early 1980 for the Louisville Soaring Club. Bob admired the architecture of Frank Lloyd Wright and retained Taliesin Architects to design his hangar, maintenance bay and pilot lounge. Mr. Miles passed, and an interim owner added features that disguised some the original structure. The field is now owned by commercial pilot Bryan Crask and his wife Stefanie, a National Guard Blackhawk pilot. They are gradually bringing the field and buildings back to original condition.
The 2,000-ft turf field is adjacent to a beautiful small pond and great backroads for biking. "Camping and fellowship are encouraged" RAF Kentucky Liaison Jeff Smith says. "It is a beautiful attraction itself," he added. The RAF participated in an event last October to raise awareness of the airport and its amenities, and visitors donated toward improvements. The Crask's future projects include clearing out some trees to create hiking trails and campsites in the wooded area alongside the runway, as well as a public shower facility.
"Bill [McCormick, the RAF's other Kentucky Liaison] and I are very interested in helping this project along with our local EAA Chapter," Jeff added. See Airfield Guide details here.