FEATURED AIRSTRIP: NEHALEM BAY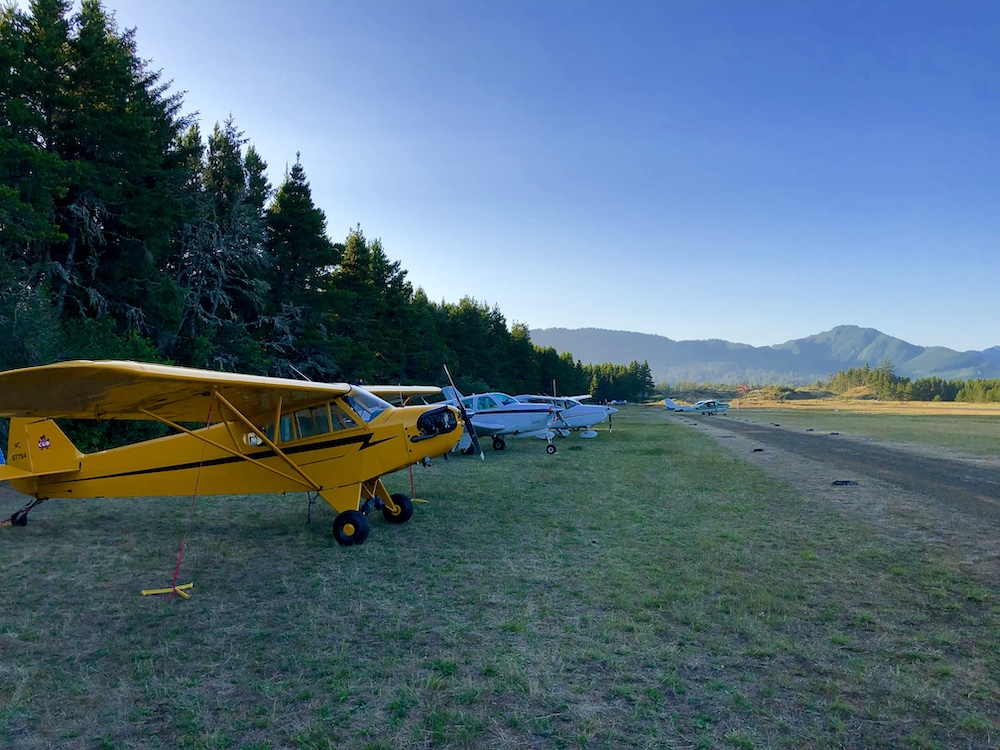 Each month we highlight an airstrip where the RAF has had involvement. We hope that you will get out and enjoy these airstrips. This month's Featured Airstrip is Nehalem Bay State Airport in Oregon.
Set between the ocean and a bay, Nehalem Bay State is located along the Oregon Coast just 86 miles west of Portland. Situated on a four-mile-long sand spit within a state park, Nehalem Bay State is perhaps Oregon's most scenic airport. The campground, set amongst a pine forest, borders rolling dunes along the beach.
Walk over the dunes and you're at the beach. A forested 1.8 mile-long bike path provides a breathtaking view of the bay. You may see deer and elk grazing, a coyote crossing the road and a variety of birds. Kayaking, crabbing, fishing and clamming are popular activities.
There are six campsites with fire rings and tables adjacent to the tie-down area ($11 first come basis). Pitching your tent under the airplane wing is also allowed (no charge), but be sure to bring your own tie-downs. Hot showers and flush toilets are available in the park.
The town of Manzanita, offering a choice of lodging and dining alternatives, is a short 1.5 mile walk from the airport.
For more information, visit airfield.guide. Due to changing COVID-19 restrictions, check the status of the airport campground with the State Park office on (503) 368-5943.
Submitted on March 31, 2021