FEATURED AIRSTRIP: TWO HEARTED, MI
Two Hearted airstrip, (6Y5) is a new recreational destination near where Ernest Hemingway's "Big Two Hearted River" joins Lake Superior in Michigan's Upper Peninsula. The Two Hearted River is considered a premier US trout stream, and there is a state campground near the airstrip.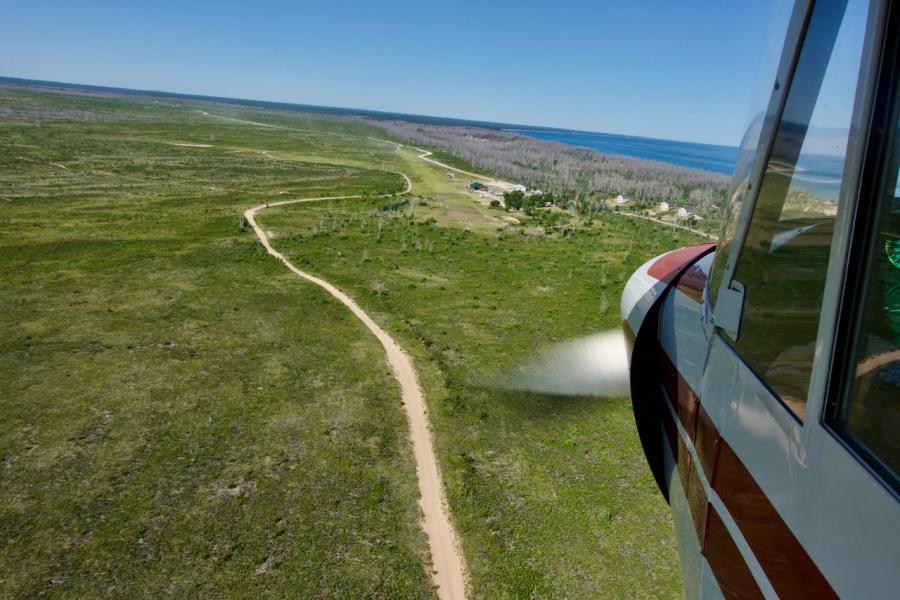 Two Hearted airstrip is 20 miles north of Newberry, MI and Luce County Airport (ERY) which has 100LL and Jet A. Currently Two Hearted is 2,200 ft x 75 ft. It has clear approaches on both ends thanks to the 2012 fire. "It's not a pool table to land on but it's not just for tail draggers. It was lengthened with 172s and Cherokees in mind," said Michigan State Liaison Brad Frederick. Consider prop clearance, and please see the Safety Briefing here.
You can also find information about Two Hearted on Airfield.Guide.
CTAF at 6Y5 is 122.9
The closest aviation weather reporting (AWOS) is Newberry Luce County Airport (ERY), phone 906-293-2979; in the air it's 119.525.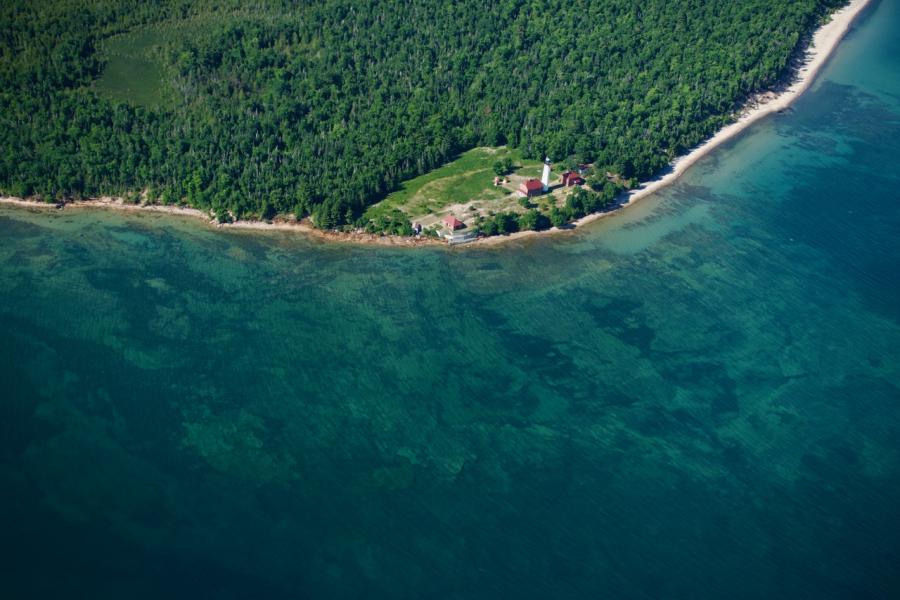 Rainbow Lodge is nearby, as is a State Forest campground, and the Chapel of the Two Heart, built by Rainbow Lodge owners Richard and Kathy Robinson. The old CCC airstrip is adjacent to the Rainbow Lodge property, and a lease to join the properties and lengthen the turf runway was approved by Michigan's Dep't of Natural Resources.
Years ago, RAF Michigan Liaison Brad Frederick learned about an abandoned Civilian Conservation Corps airstrip in the Lake Superior State Forest from Michigan Dept. of Aeronautics. Brad and his wife made the six-hour drive from their home in central Michigan, and found what he calls "typical beautiful UP jack pine forest with some maple trees mixed in," and he was convinced there was good reason to create a safe airstrip to more easily access this recreational gem where inland lakes teem with walleye and perch.
The RAF approved a grant for half the project; challenging folks from across the country to donate the other half. The fundraiser was named "Have a Heart" and launched on Valentine's Day, 2017. "In about thirty days we had the funds we needed," Brad said. The contractor completed his work, and the grass grew all summer. The State Aeronautics team showed up with transit and yellow cones to lay out the new runway before snow covered the area.
A Grand Opening Celebration was held at Two Hearted on July 7, 2018.
Submitted on July 7, 2018