FLAMPING ACROSS AMERICA PODCAST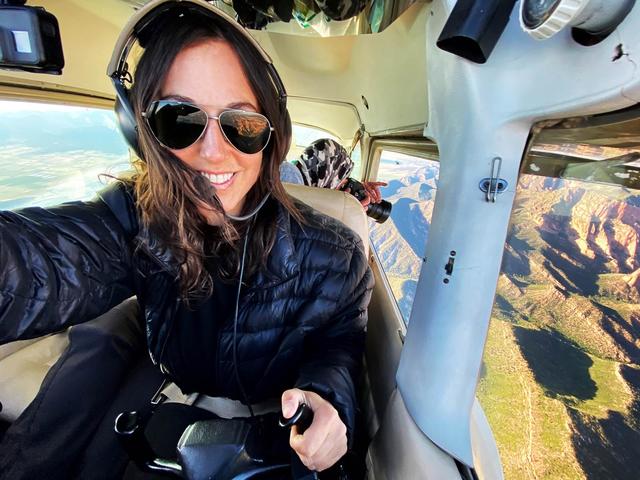 RAF President Bill McGlynn caught up with RAF New York Ambassador Sarah Tamar and photographer Filip Wolak for this delightful RAF podcast #11. The pair tells Bill all about their month-long flight across America in their 1973 Cessna 172. They call their adventure "Flamping," a combination of flying and camping.
"It took me ten seconds to decide to switch from a career in advertising in New York City and take up a career in flying," Sarah says. Now she flies amphib Caravans for a cargo company, a job that takes her throughout the Northeast, and as far south as the Bahamas.
Polish immigrant Filip Wolak was introduced to flying under Poland's Communist regime, beginning with his Commodore flight simulator. He immigrated in 2000 and continued by joining a flying club. Filip gained his CFI and became a professional pilot. When he took up professional photography, his flying took a back seat, but he still loves flying for fun. "Flying in the US is the envy of much of the world," Filip pointed out.
Partly inspired by Rinker Buck's Flight of Passage, the Cessna's newly overhauled engine, and Sarah's month-long pandemic furlough, the pair felt they had everything they needed to commit to crossing America and returning on this photographic adventure of discovery.
"We used the Airfield Guide heavily" Filip said, adding "I'm a huge fan."
They began with a general idea, but each day brought "the opportunity of ultimate freedom, depending on the reality of the weather," Sarah said. They spent their first night sleeping sitting up in the front seats in pouring rain in Noble County Ohio.
They both mentioned the aircraft's worn paint job, but it didn't take long for them to change its name from "Rusty" to "Trusty."
Find the podcast here, or anyplace you find yours. See their stunning gallery of photos here.